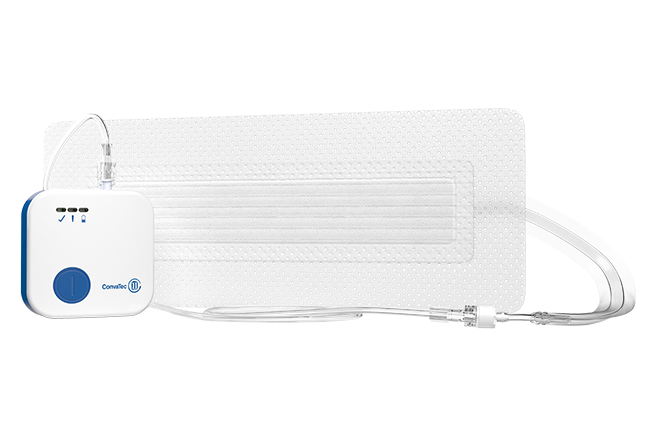 A small, portable, disposable negative pressure wound therapy (NPWT) pump that is used in combination with Hydrofiber technology. Pump life is 30 days. The full system comprises a pump, tubing and Hydrofiber dressings. Pumps and dressings are sold separately. There is also an optional bag.
The pump contains: 1 x Avelle NPWT unit; 1 x extension tubing with luer connections; 2 x sets of AAA batteries.
The dressing pack contains: 5 x Avelle NPWT sterile dressing each with a set of 6 sterile adhesive fixation strips.