Biobrane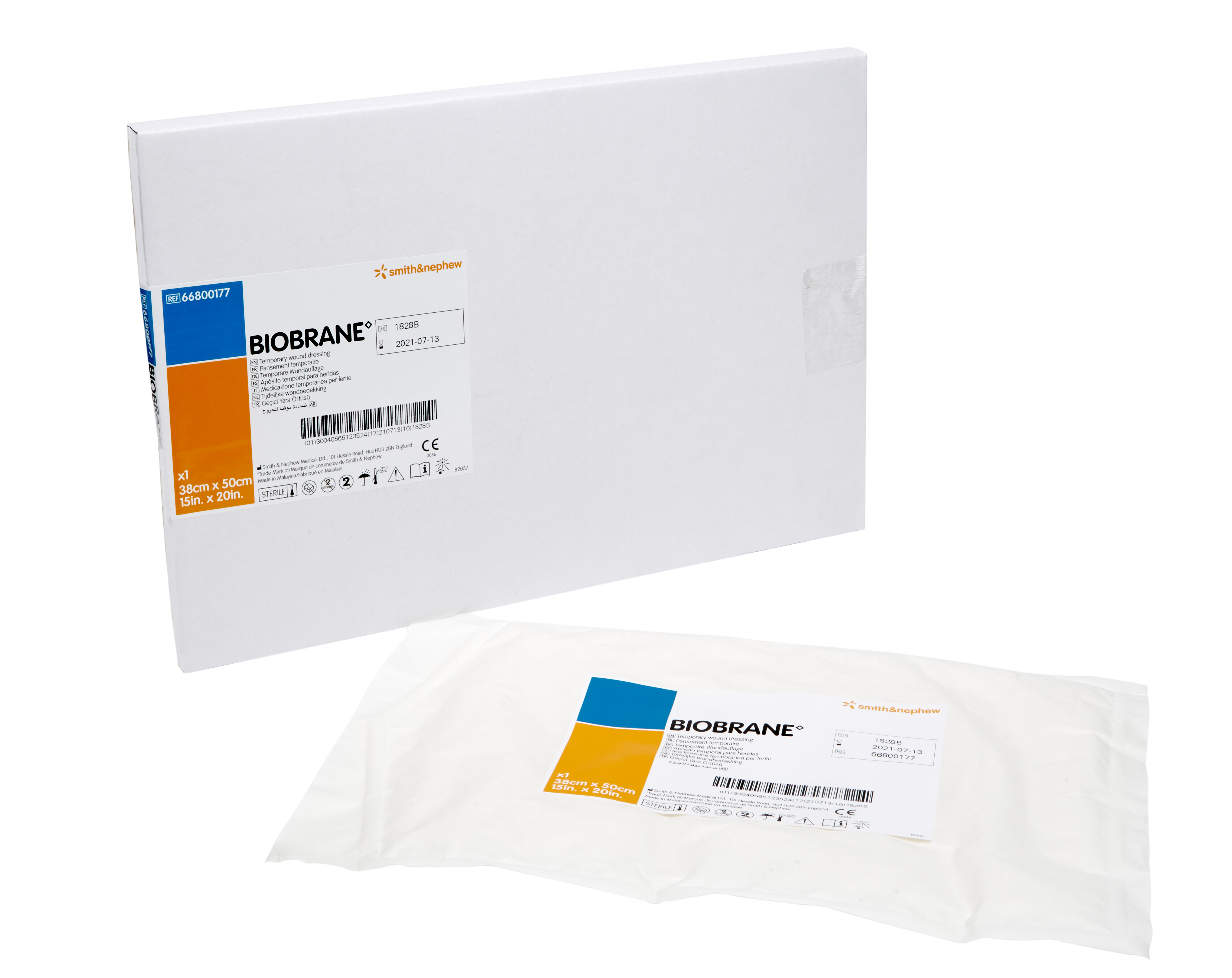 Description
Composite dressing containing a silicone membrane with a knitted nylon fabric partially embedded in it. A purified porcine collagen is bound to the fabric. Blood and sera clot in the fabric, adhering the dressing to the wound surface until epithelialisation can occur. Also available in glove form for use on burns of the hand.
Indications
Clean, partial-thickness burn wounds
Contraindications
None listed. For details of precautions please contact supplier.
Sizes Available
5x5cm; 5x11cm; 10x15cm; 15x20cm; glove (paediatric; small; medium; large)
Price
Contact supplier
More on: Collagen dressing , Other dressings