Activa Leg Ulcer Hosiery Kits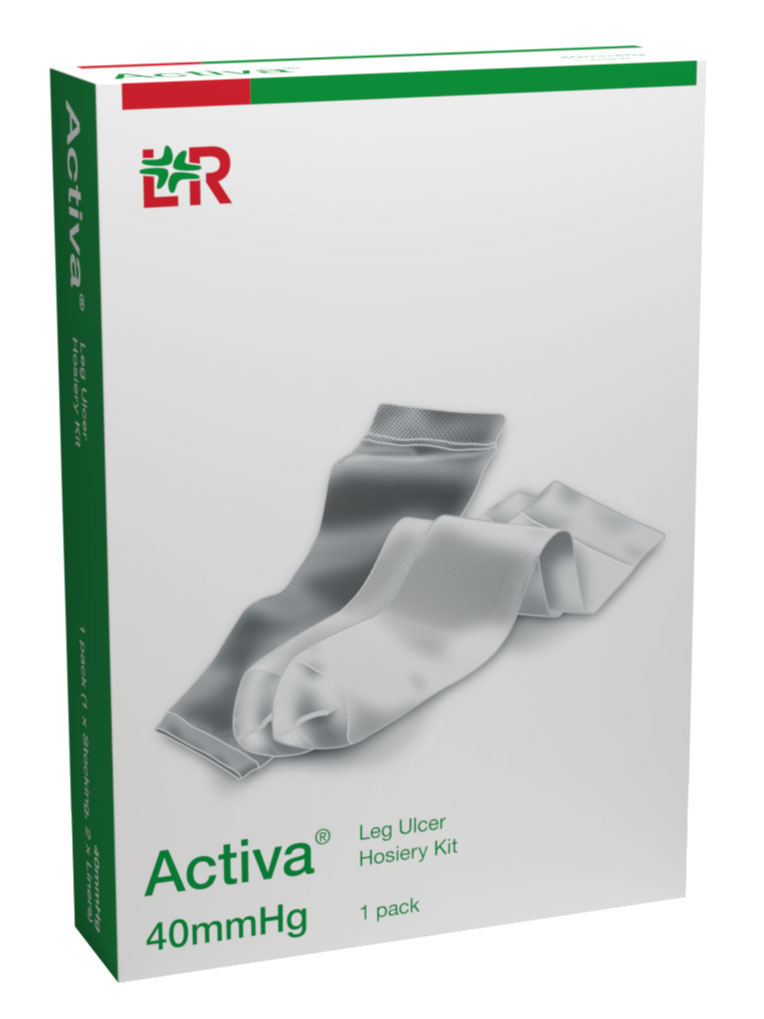 Description
A 2-layer compression hosiery kit that can serve as a viable alternative to 4-layer bandages in the management of uncomplicated venous leg ulcers. Each pack contains 1 x class 3 open toe sand or black stocking, plus 2 x 10mmHg white or sand liners. Liner packs are available in closed toe (white/sand/black) and open toe (sand only). Each liner pack contains 3 liners.
Indications
Venous disorders in limbs without oedema. Prevention and management of venous leg ulcers and severe varicose veins. Patients not accepting bulky compression bandage systems, e.g. younger patients and patients suitable for self-care. 
Contraindications
This system may be unsuitable where there is heavy exudate and for large wounds. For large or irregular shaped limbs, it may be more appropriate to use compression bandages. Padding and bandages are recommended for patients with very small limbs or with bony prominences. Diabetic patients, unless after specialist referral and under strict supervision. Arterial insufficiency, arterial disease and ischaemia, according to vascular assessment. ABPI of <0.8 unless after specialist referral and under strict supervision and regular follow-up. Congestive cardiac failure as compression could lead to cardiac overload. Peripheral neuropathy. Rheumatoid arthritis. Known sensitivity to the fabric of the stockings.
Sizes Available
S, M, L, XL, XXL 
Price
Medical stocking and compression liner (with 1 stocking and 2 liners, 40mmHg): £24.55;
Compression liner pack closed toe (with 3 liners, 10mmHg): £18.41;
Compression liner pack open toe (with 3 liners, 10mmHg): £18.05
More on: Compression , Hosiery: leg ulceration