Activa Class 2 Unisex Sock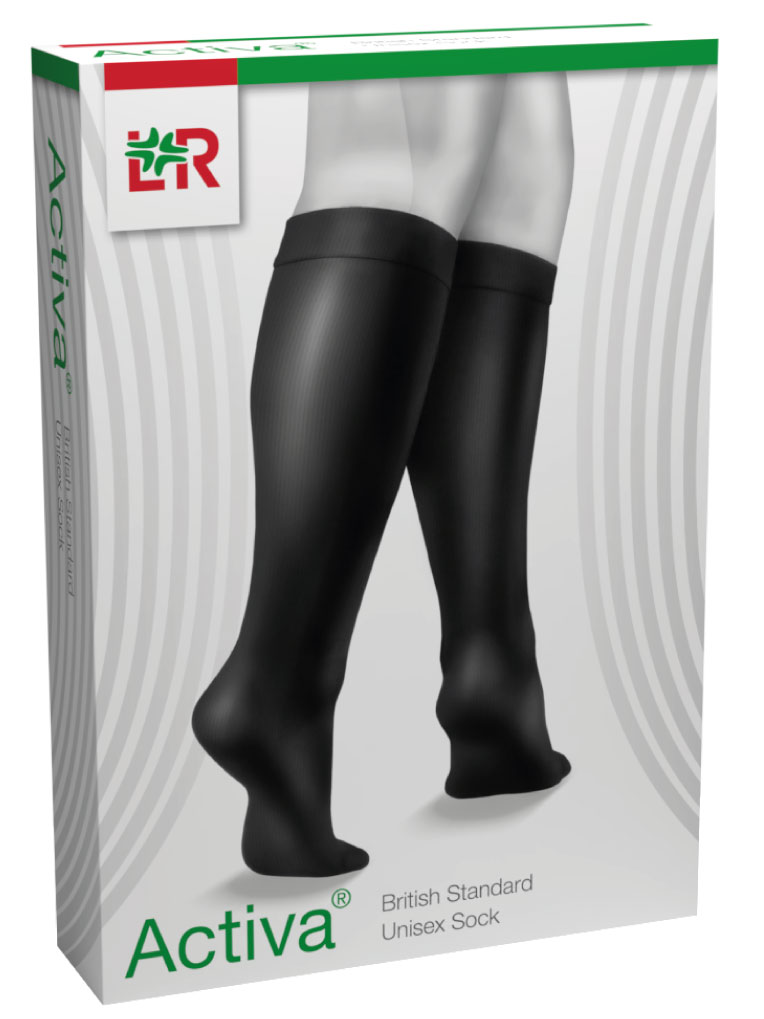 Description
Unisex compression sock for moderate venous disorders and swollen ankles.
Indications
Medium severity varicose veins or prevention of venous leg ulcers. Can reduce the risk of deep vein thrombosis in higher risk groups during long-distance travel.
Contraindications
Compression hosiery may be contraindicated for large or irregular shaped limbs until the limb size and shape are suitable for a compression garment. Fragile or damaged skin, although it can be used over an appropriate dressing. Patients with diabetes or rheumatoid arthritis, unless after specialist referral and under supervision, due to risk of microvascular disease. Arterial disease (ischaemia) according to vascular assessment. ABPI of <0.8 or >1.3 unless after specialist referral and under supervision and regular follow-up. Congestive heart failure as compression could lead to cardiac overload. Sensory disorders of the limb (i.e. peripheral neuropathy). Known sensitivity to the fabric of the hosiery.
Sizes Available
Style: below knee (closed toe);
Colours: black (plain and patterned) and brown (plain);
Sizes: S, M, L, XL
Small: foot 20.5–24cm; ankle 19.5–25.5cm; calf 30.5–37.5cm
Medium: foot 23–26cm; ankle 21.5–27.5cm; calf 33–40cm
Large: foot 25.5–29.5cm; ankle 22.5–29.5cm; calf 35.5–43cm
X-Large: foot 26.5–32.5cm; ankle 23–32cm; calf 38–46cm
Price
£11.31
More on: Hosiery: leg ulceration , Compression