Repose Mattress Overlay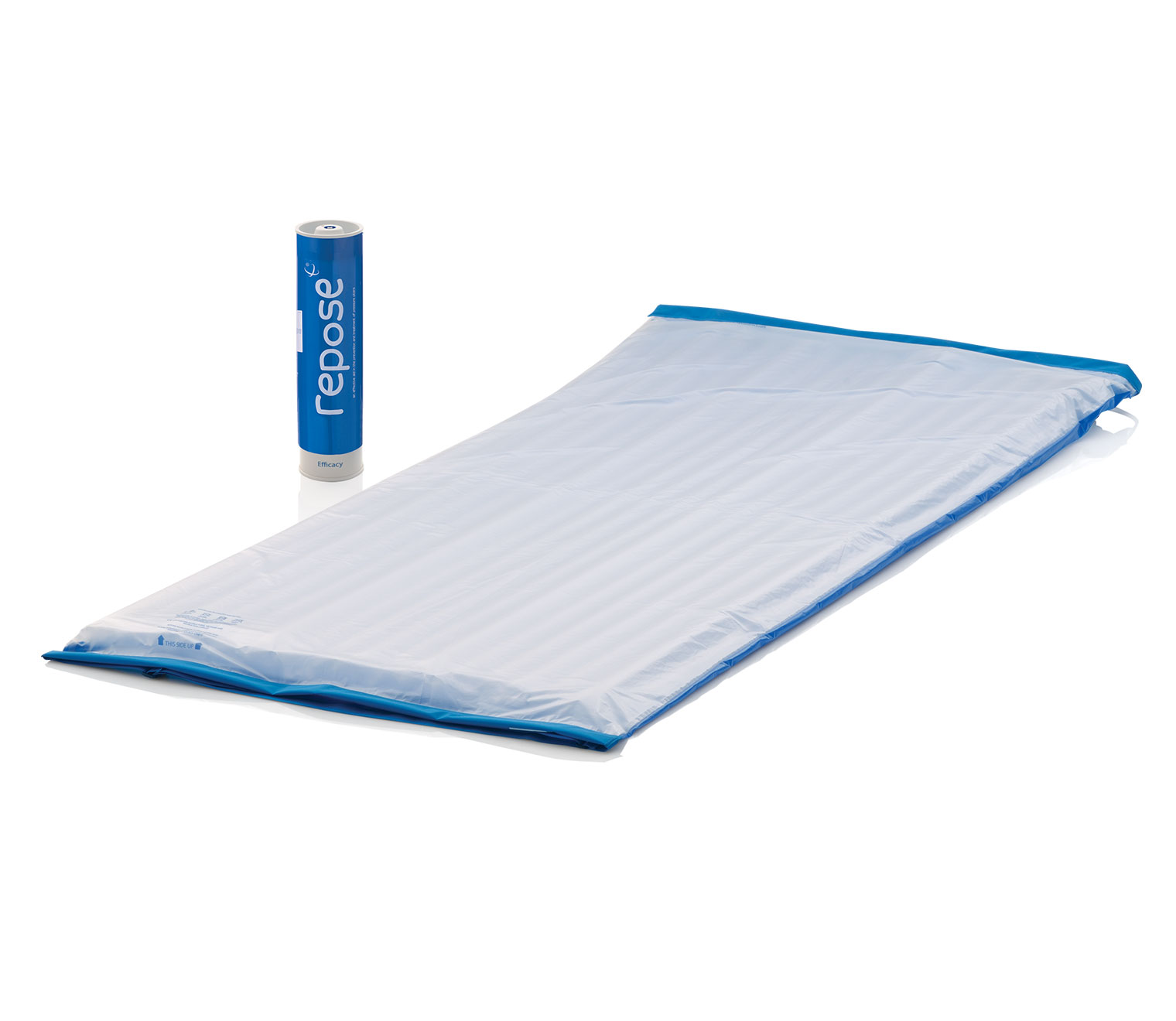 Description
Reactive air pressure-redistributing mattress overlay designed for use on a standard single bed. Suitable for use in both acute and community settings. Can be cleaned and reused. Three-year warranty.
Indications
Pressure ulceration prevention for very high-risk patients. Treatment of all pressure ulcer categories, when used as part of a package of care.
Contraindications
Not suitable for patients weighing over 139kg or 222kg if used with a high specification foam mattress, or for patients with an unstable spinal fracture or whose body shape cannot be fully supported by the product.
Sizes Available
1780x770mm
Price
Available from NHS Supply Chain or contact supplier
More on: Pressure offloading , Other medical devices