Repose Foot Protector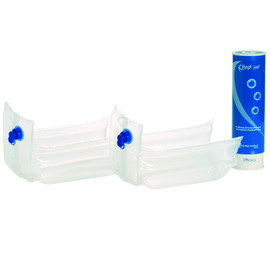 Description
Designed to offload the heels either to prevent pressure damage or as part of the management of heel ulcers in patients with elevated legs. Can be cleaned and reused. Two-year warranty.
Indications
Patients at risk of pressure damage up to and including those assessed as at very high risk. Can also be used on patients with up to category IV tissue damage.
Contraindications
Not suitable for patients weighing over 139kg or whose limb cannot be contained within the product.
Sizes Available
Extra small: 290x200x180mm (pair);
Small: 330x200x205mm (pair);
Standard: 380x200x230mm (pair);
Large: 510x200x330mm (pair)
Price
Available from NHS Supply Chain or contact supplier
More on: Pressure offloading , Other medical devices