Repose Contur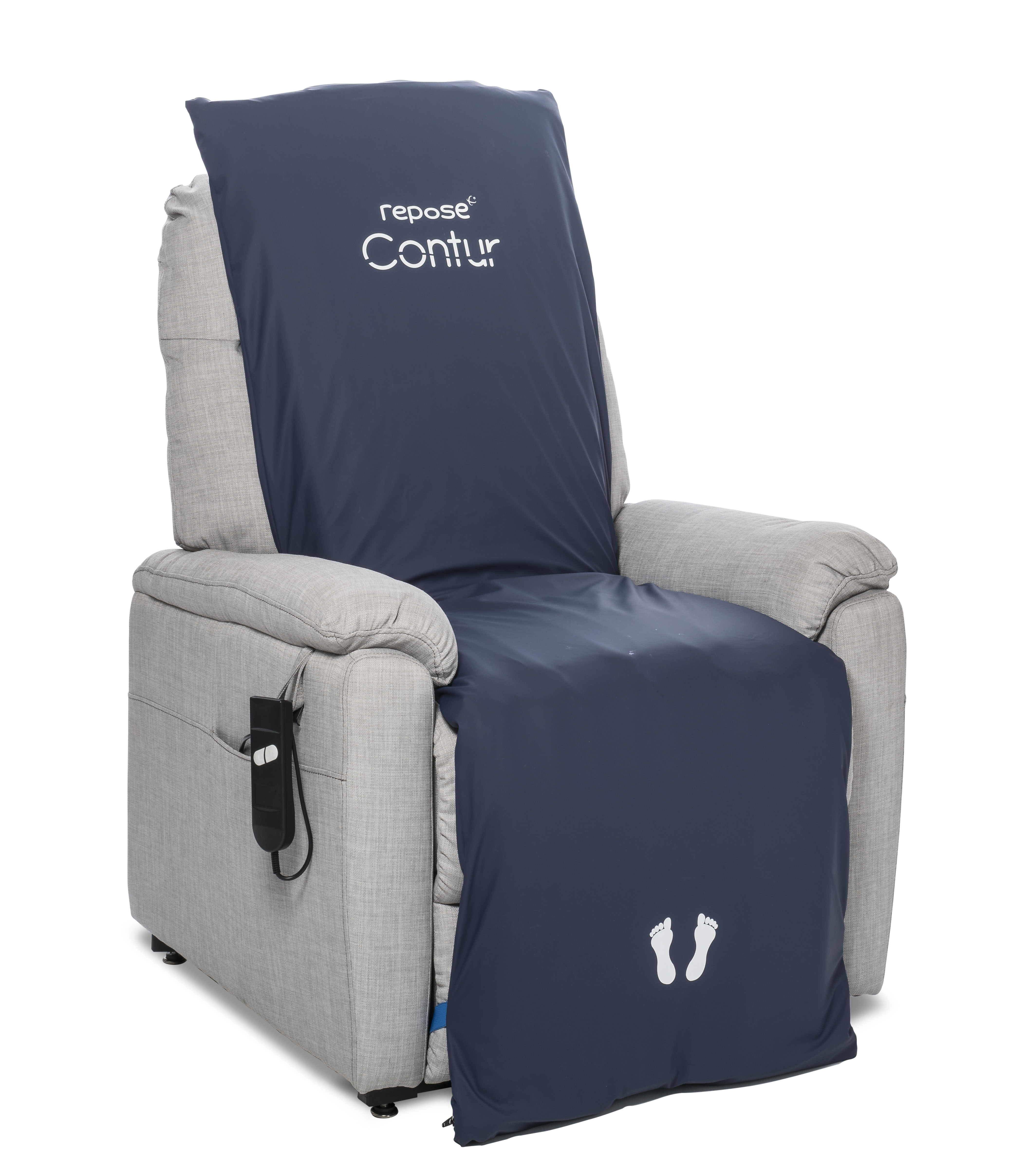 Description
A reactive air pressure-redistributing overlay for riser recliner chairs; provides head-to-toe protection against pressure damage. Can be easily and safely secured with straps to a range of chair sizes. Three-year warranty.
Indications
Pressure ulceration prevention for very high-risk patients. Treatment of all pressure ulcer categories, when used as part of a package of care.
Contraindications
Not suitable for patients weighing over 139kg.
Sizes Available
1650x490mm
Price
Available from NHS supply chain or contact supplier.
More on: Other medical devices , Pressure offloading