Jobst Foam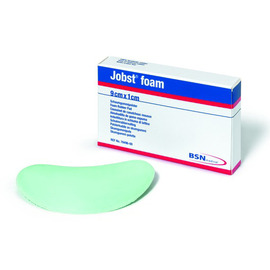 Description
Kidney-shaped latex-free foam rubber dressing designed to evenly distribute pressure from compression stockings or bandages over bony prominences. Comprised of 100% synthetic rubber.
Indications
Apply to maintain compression around the ankle, hand or other sensitive areas.
Contraindications
Cover any open wounds with an appropriate dressing.
Sizes Available
9x1cm
Price
Not available on Drug Tariff. Please contact manufacturer for further information.
More on: Pressure offloading , Other medical devices