Esenta Sting Free Medical Adhesive Remover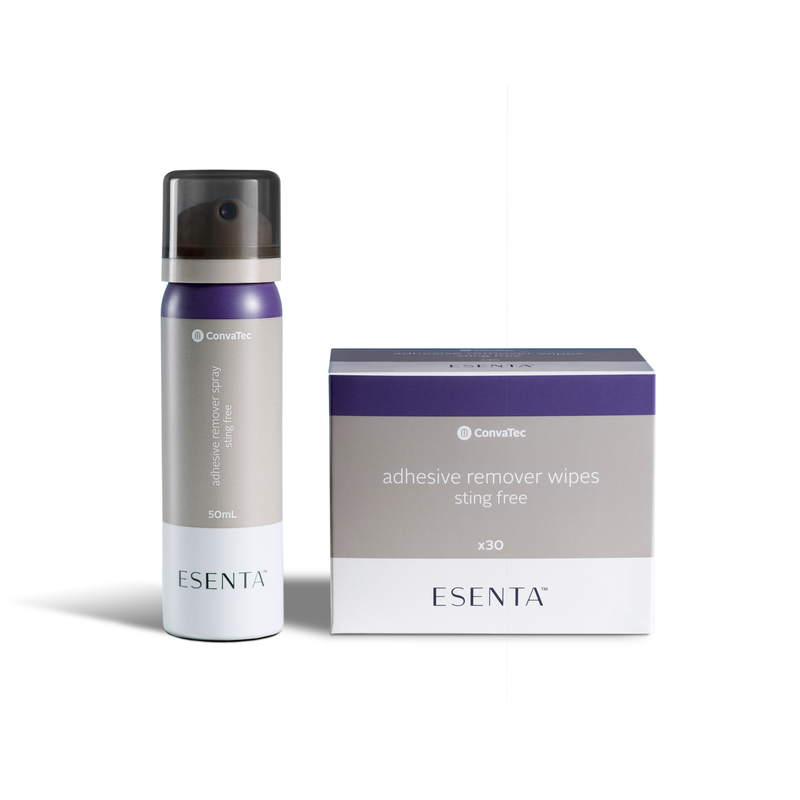 Description
Non-sting 100% silicone medical adhesive remover that does not cause skin trauma and evaporates in seconds. Does not leave any film or coating so there is no need to clean the skin before a new application.
Indications
Removal of adhesives, dressings and appliances from skin, including adhesive residue.
Contraindications
Avoid direct use on wound bed. Do not use on delicate or sensitive areas of skin (eyes, mouth, ears, nose, vagina). Extremely flammable.
Sizes Available
Sterile spray: 150ml*
Non-sterile spray: 150ml
Non-sterile wipes: 30-pack
Price
Available on DT from March 2022. 
* Available on DT from August 2022; contact supplier for prices.
More on: Other dressings , Adhesive removers