Silon-TSR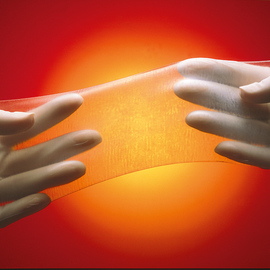 Description
Ultra-thin, flexible, transparent silicone dressing. It can be repositioned after application and will not integrate with the wound bed.
Indications
A temporary skin replacement for laser resurfacing, dermabrasion wounds, second-degree burns, donor sites, graft sites, skin tears and cosmetic procedures.
Contraindications
Wounds with clinical signs of infection. Patients with known allergies or sensitivities to silicone. Primary coverage of third-degree burns.
Sizes Available
13x13cm; 13x25cm; 28x30cm
Price
£3.52; £5.47; £7.37
More on: Wound contact dressings