Rylon-1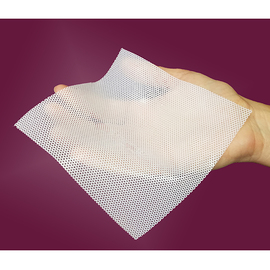 Description
Non-adherent, breathable, silicone wound dressing.
Indications
For the management of first- and second-degree burns, skin grafts, donor sites, postoperative wounds, skin tears, lacerations, category I–IV pressure ulcers, and venous, arterial and neuropathic ulcers. Also suitable as a primary layer for use in conjunction with other absorbent dressing materials.
Contraindications
Wounds with clinical signs of infection; patients with known allergies or sensitivities to silicone.
Sizes Available
13x13cm; 13x25cm; 28x30cm
Price
Not available on Drug Tariff. Contact company
More on: Wound contact dressings