Siltape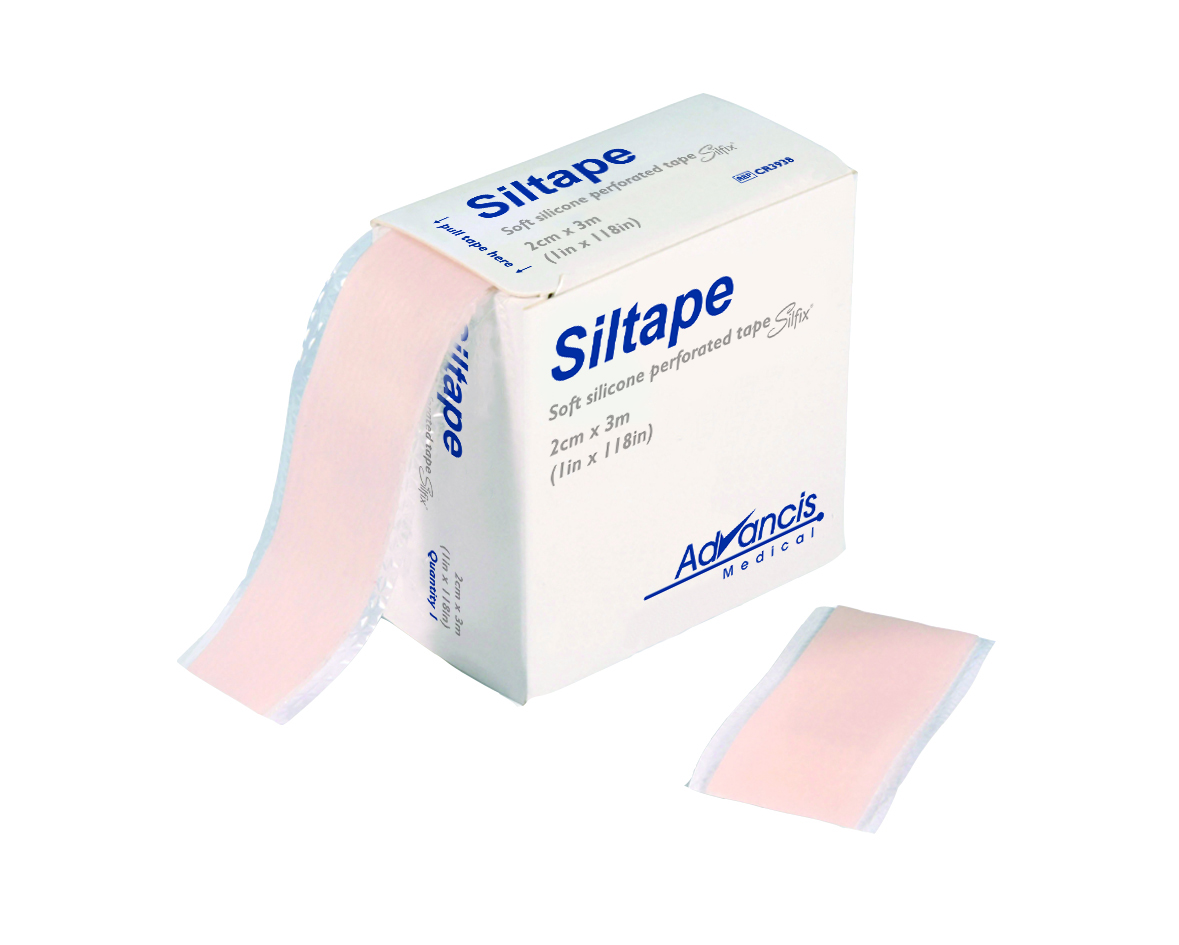 Description
Soft silicone fixation tape with easy tear perforations.
Indications
Use instead of regular adhesive tape: to hold dressings in place, tape down eyelids (in theatre), secure IV lines, over small incision sites, under oxygen masks on the bridge of the nose, secure fistula needles, protect against pressure damage or sores from tubing. Can be used on paediatrics and neonates.
Contraindications
Allergy to silicone.
Sizes Available
2cmx3m; 4cmx1.5m
Price
£6.42; £6.42
More on: Fixings, tapes , Basic dressings