Dermatix Silicone Sheet Fabric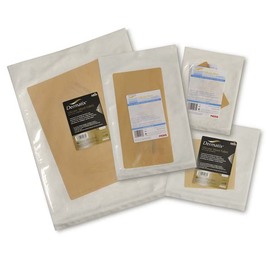 Description
Fabric-backed silicone gel sheet.
Indications
Consistent use of Dermatix Silicone Sheet can reduce existing prominent immature hypertrophic scars and keloids, or prevent similar newly forming scars. It can also help to reduce associated pain, itchiness, redness or height.
Contraindications
For external use only. Do not use creams, lotions or ointments with this product as they may interfere with its performance of the product and/or cause skin irritation. Do not use on open wounds.
Sizes Available
4x13cm; 13x13cm; 13x25cm; 20x30cm
Price
£6.88; £15.79; £28.53; £51.97
More on: Scar management , Silicone Sheet