UrgoTul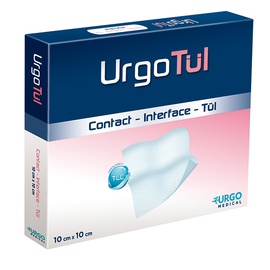 Description
Flexible contact layer containing the TLC (technology lipido-colloid) healing matrix to provide a nurturing environment for healing and harm-free care.
Indications
Non-exuding to highly exuding wounds when combined with a retention bandage or secondary dressing appropriate for the level of exudate.
Contraindications
Known sensitivity to any components of the dressing.
Sizes Available
5x5cm; 10x10cm; 10x40cm; 15x15cm; 15x20cm; 20x30cm
Price
£1.57; £3.13; £10.53; £6.66; £8.86; £14.25
More on: Wound contact dressings