UrgoClean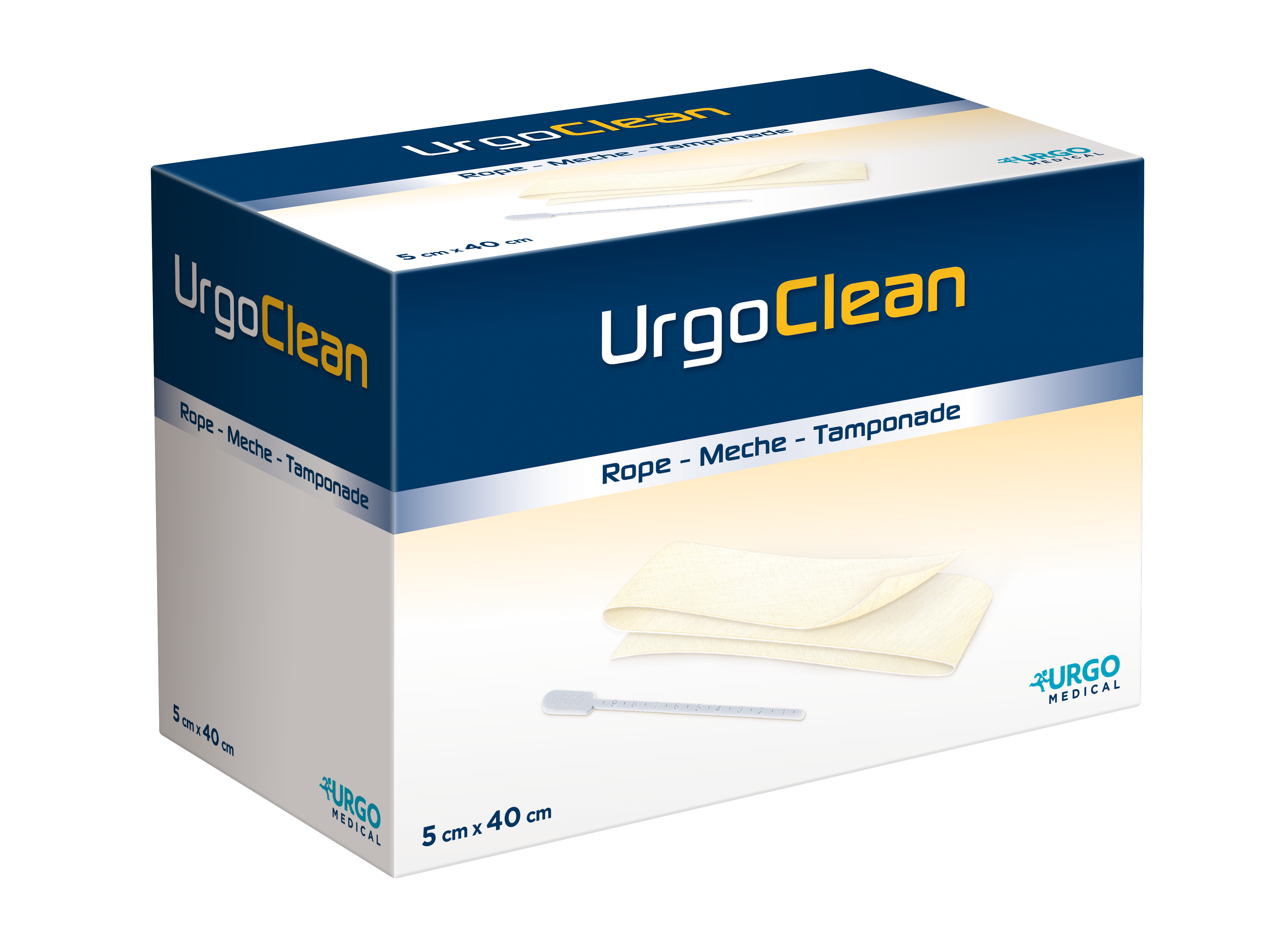 Description
A sterile, non-adherent, slough-trapping, poly-absorbent fibre dressing with the TLC healing matrix to promote wound healing and enable pain-free dressing changes. The slough trapping fibres (poly-absorbent) bind and trap the slough within the dressing, providing safe and effective desloughing. UrgoClean is available in a pad and a rope format.
Indications
All non-infected sloughy wounds.
Contraindications
Known sensitivity to any of the components of the dressing.
Sizes Available
6x6cm; 10x10cm; 15x15cm; 20x15cm; 2.5x40cm (rope); 5x40cm (rope)
Price
£1.01; £2.24; £4.05; £4.21; £2.52 (rope); £3.33 (rope)
More on: Other dressings , Desloughing dressing