K-ThreeC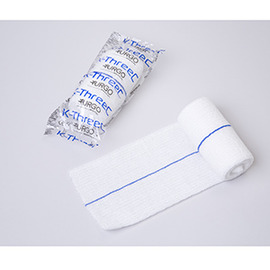 Description
A lightweight knitted compression fabric composed of viscose, elastane and nylon. The bandage has two-way stretch. Latex-free.
Indications
Type 3c high compression bandage. Provides 25–35mmHg and is a component of the K-Four 25–30cm and 30cm+ kits, delivering the recommended pressure of 40mmHg when applied to larger ankles.
Contraindications
Compression bandage systems are not recommended for patients with arterial disease (ABPI <0.8).
Sizes Available
10cmx3m (unstretched)
Price
£3.03
More on: Bandaging , Compression