Zerobase Emollient Cream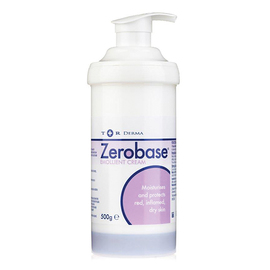 Description
Zerobase cream contains liquid paraffin, which has an emollient moisturising action on dry or chapped skin.
Indications
For the symptomatic treatment of red, inflamed, damaged, dry or chapped skin, the protection of raw skin areas and as a pre‑bathing emollient for dry/eczematous skin to alleviate the effects of drying.
Contraindications
Allergy to any of the ingredients.
Sizes Available
50g (tube); 500g (pump)
Price
£1.04; £5.26
More on: Skin protection , Therapeutic moisturisers