Renasys Adhesive Gel Patch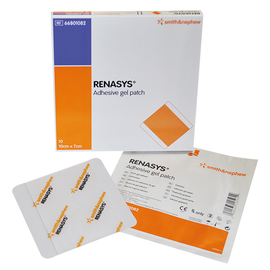 Description
Sterile, single-use device designed for use with the existing Smith & Nephew negative pressure wound therapy dressing kits.
Indications
Fixation of drainage tubing. To form an adhesive seal in support of existing dressings.
Contraindications
Untreated osteomyelitis; exposed arteries, veins, organs or nerves; necrotic tissue with eschar present; malignancy in wound (with the exception of pallative care to enhance quality of life); non-enteric and unexplored fistulas; anastomotic sites.
Sizes Available
One size
Price
£3.66
More on: Negative pressure wound therapy