Opsite Spray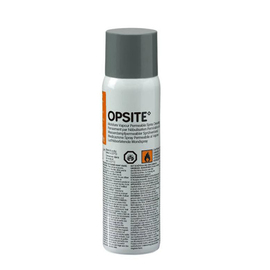 Description
Transparent spray film dressing.
Indications
Minor dry wounds, particularly minor cuts, abrasions and burns; dry sutured wounds. Can also be used to seal external orthopaedic fixation (such as Steinmann pins) after suture removal and skin graft fixation, and over vaccination sites and intact blisters.
Contraindications
Do not use with plastic intravascular devices or apply on children <18 months.
Sizes Available
100ml; 240ml
Price
Contact supplier
More on: Films