Iodoflex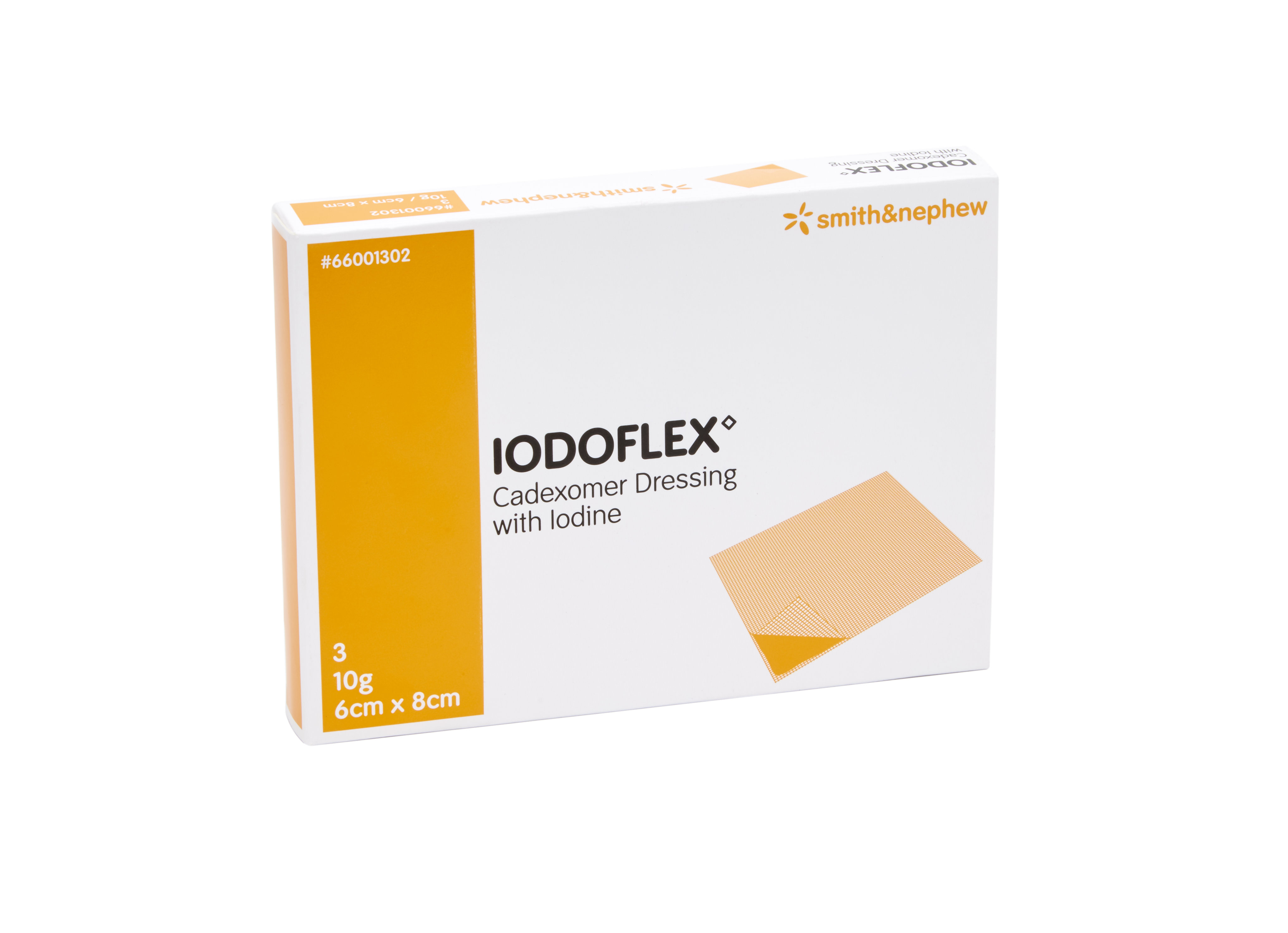 Description
A sterile dark-brown paste dressing with gauze backing on both sides. Comprises cadexomer, polyethylene glycol and iodine.
Indications
To remove excess exudate and slough from the wound bed, and reduce bacteria on the wound surface. Can be used under compression therapy. 
Contraindications
Should not be used on dry necrotic tissue or on patients with a known sensitivity to any of its ingredients. Do not use on children, pregnant or lactating women or people with thyroid disorders or renal impairment. For details of precautions, please contact supplier.
Sizes Available
5g; 10g; 17g
Price
£4.34; £8.66; £13.72
More on: Iodine , Antimicrobial