Intrasite Gel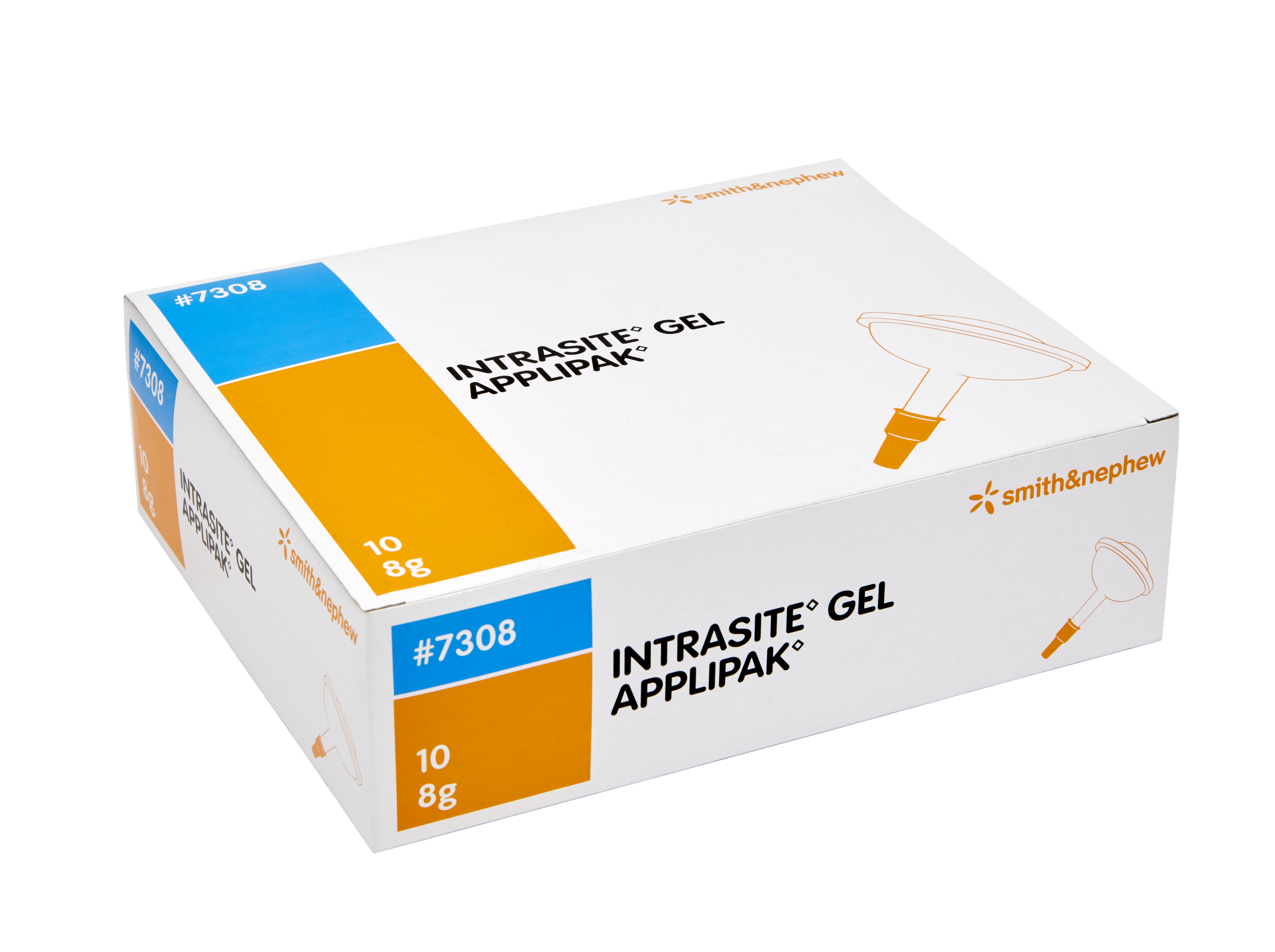 Description
Amorphous hydrogel. It is partially hydrated so as to donate moisture to drier environments and absorb in wetter conditions.
Indications
Management of shallow and deep open wounds. Wounds healing by secondary intention including venous leg ulcers, diabetic foot ulcers, surgical wounds, pressure ulcers, extravasation injuries, radiation damage, burns, fistulae, amputation stumps and fungating ulcers. 
Contraindications
Do not use if there is a known sensitivity to the dressing or any of its ingredients. For details of precautions, contact supplier. 
Sizes Available
8g; 15g; 25g
Price
£1.92; £2.58; £3.82