Durafiber Ag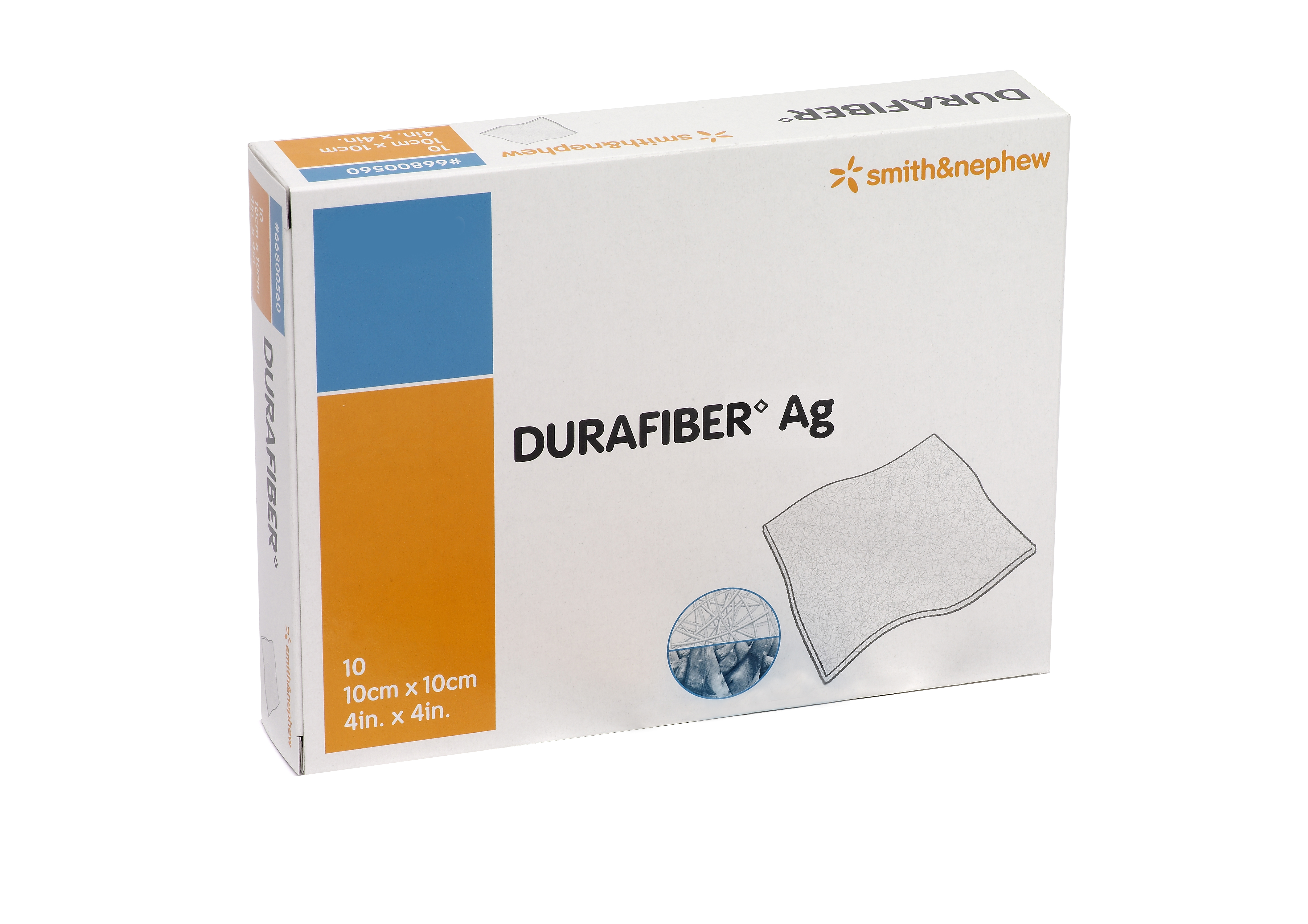 Description
A highly absorbent, non-woven, silver gelling fibre dressing composed of a blend of cellulose-based fibres. When the dressing fibres come into contact with exudate, they swell and form a soft cohesive gel sheet. Exudate is locked in the dressing structure.
Indications
Chronic and acute full-thickness, partial-thickness, or shallow granulating exuding wounds such as leg ulcers, pressure ulcers, diabetic ulcers, surgical wounds, traumatic wounds, donor sites, partial-thickness burns, tunnelling and fistulae wounds, wounds healing by secondary intention and wounds that are prone to bleeding (such as those that have been surgically or mechanically debrided). Can be used on infected wounds. 
Contraindications
Do not use on patients with a known sensitivity to silver or on exuding wounds. To reduce the risk of thermal injury, remove the dressing prior to MRI examination. 
Sizes Available
5x5cm; 10x10cm; 15x15cm; 20x30cm; 4x10cm; 4x20cm; 4x30cm; 2x45cm
Price
£1.90; £4.53; £8.51; £21.11; £2.76; £3.59; £5.37; £4.54
More on: Absorbents , Silver , Antimicrobial , Protease modulating dressings