Cica-Care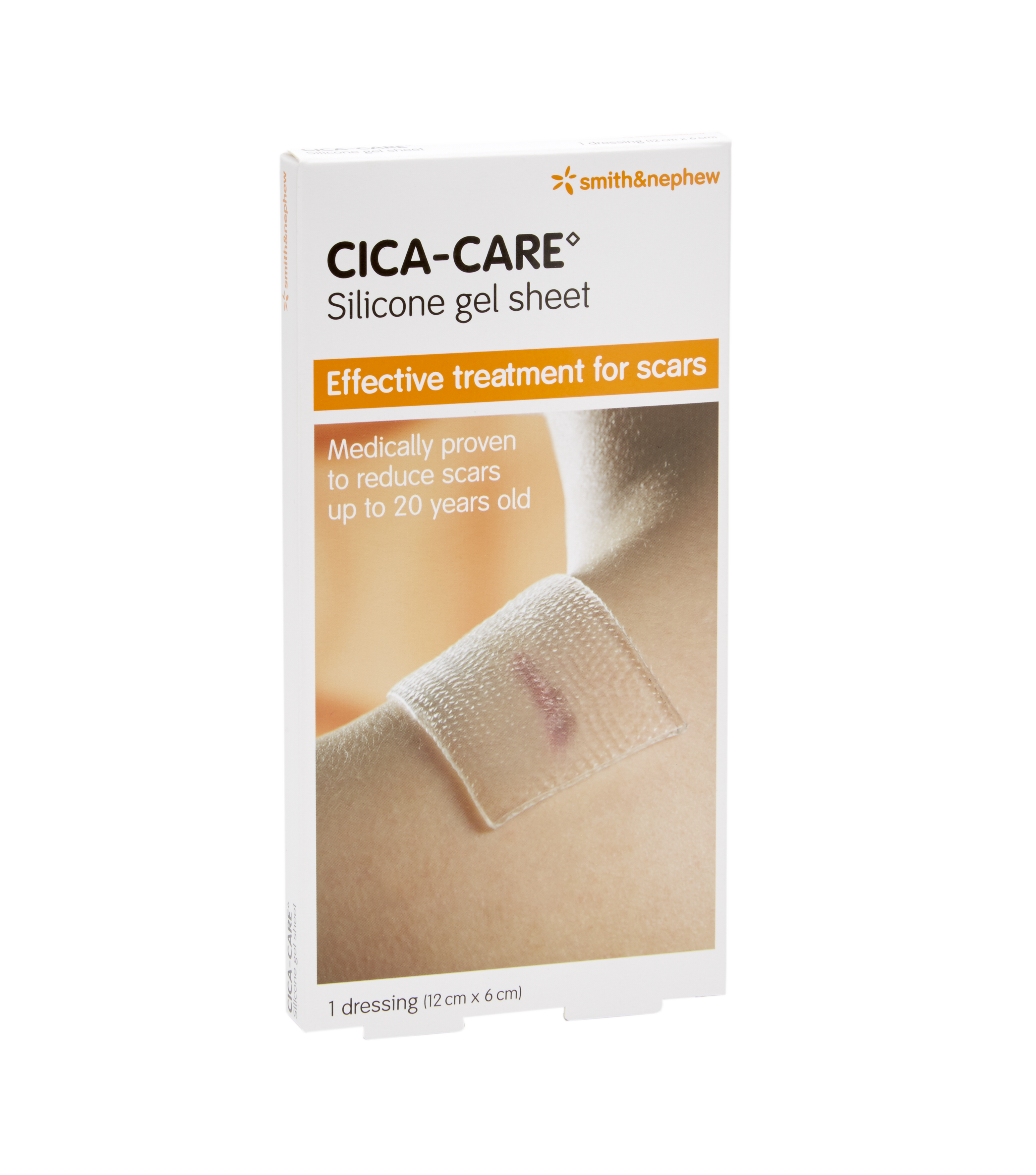 Description
Self-adherent, reusable silicone gel sheet.
Indications
Management and prevention of hypertrophic and keloid scars. 
Contraindications
Contraindicated for patients with complicating medical factors that would make them unable to use the dressing properly and in patients with dermatological conditions that disrupt the integrity of the skin in areas of coverage. Do not use on open or infected wounds. Do not use on skin currently affected by acne. For details of precautions please contact supplier.
Sizes Available
12x6cm; 12x15cm
Price
£15.85; £30.90
More on: Scar management , Silicone Sheet