Allevyn Non-Adhesive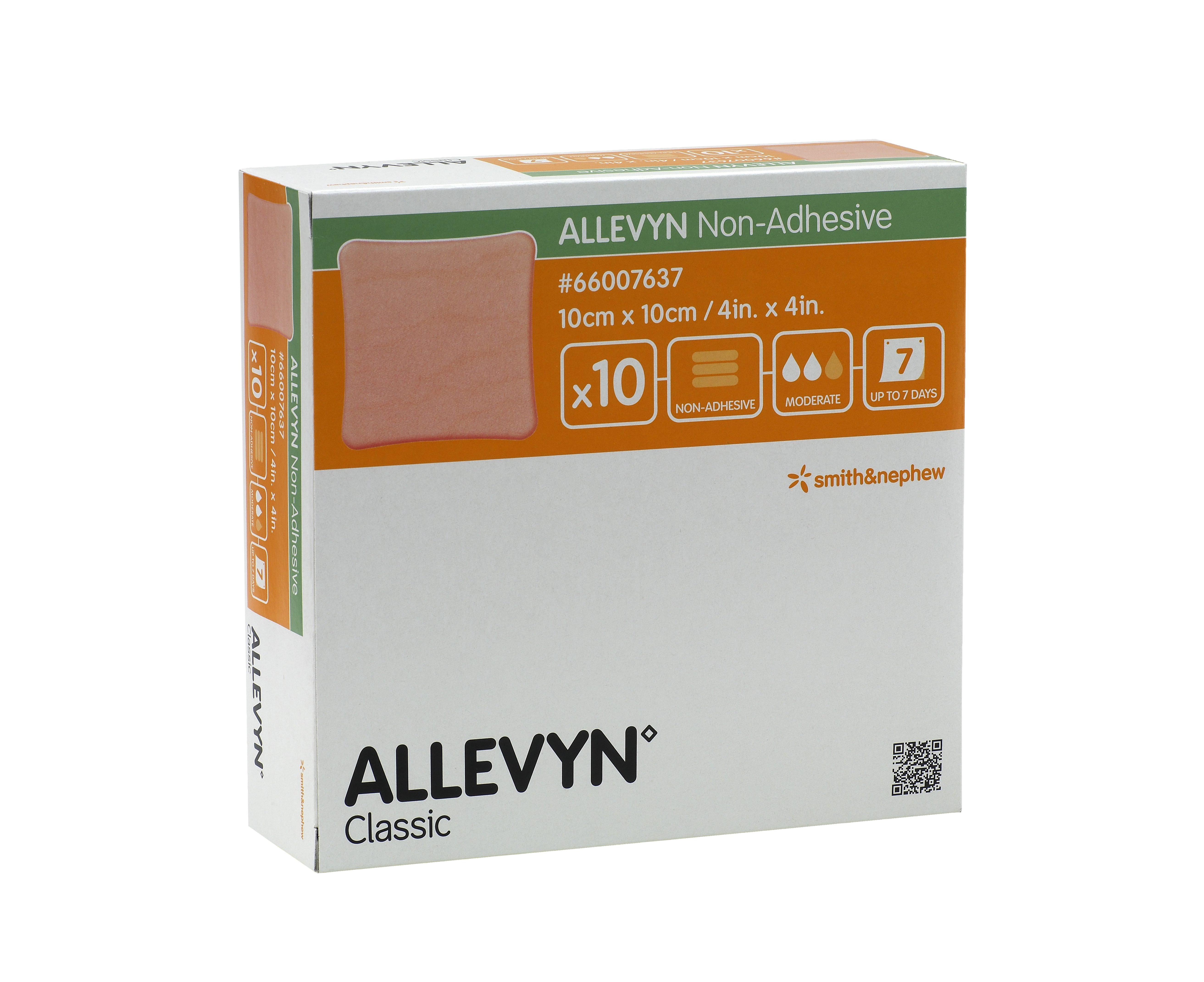 Description
A sterile, non-adhesive hydrocellular dressing. 
Indications
Management by secondary intention of chronic and acute full-thickness, partial-thickness or shallow granulating moderately exuding wounds such as pressure ulcers, leg ulcers, infected wounds, diabetic foot ulcers, malignant wounds, surgical wounds, first- and second-degree burns, donor sites, fungating ulcers and epidermolysis bullosa. 
Contraindications
None. For details of precautions, contact supplier. 
Sizes Available
5x5cm; 10x10cm; 20x20cm; 10x20cm; 10.5x13.5cm (heel)
Price
£1.36; £2.70; £7.25; £4.34; £5.53 (heel)
More on: Foams