Allevyn Ag Gentle Border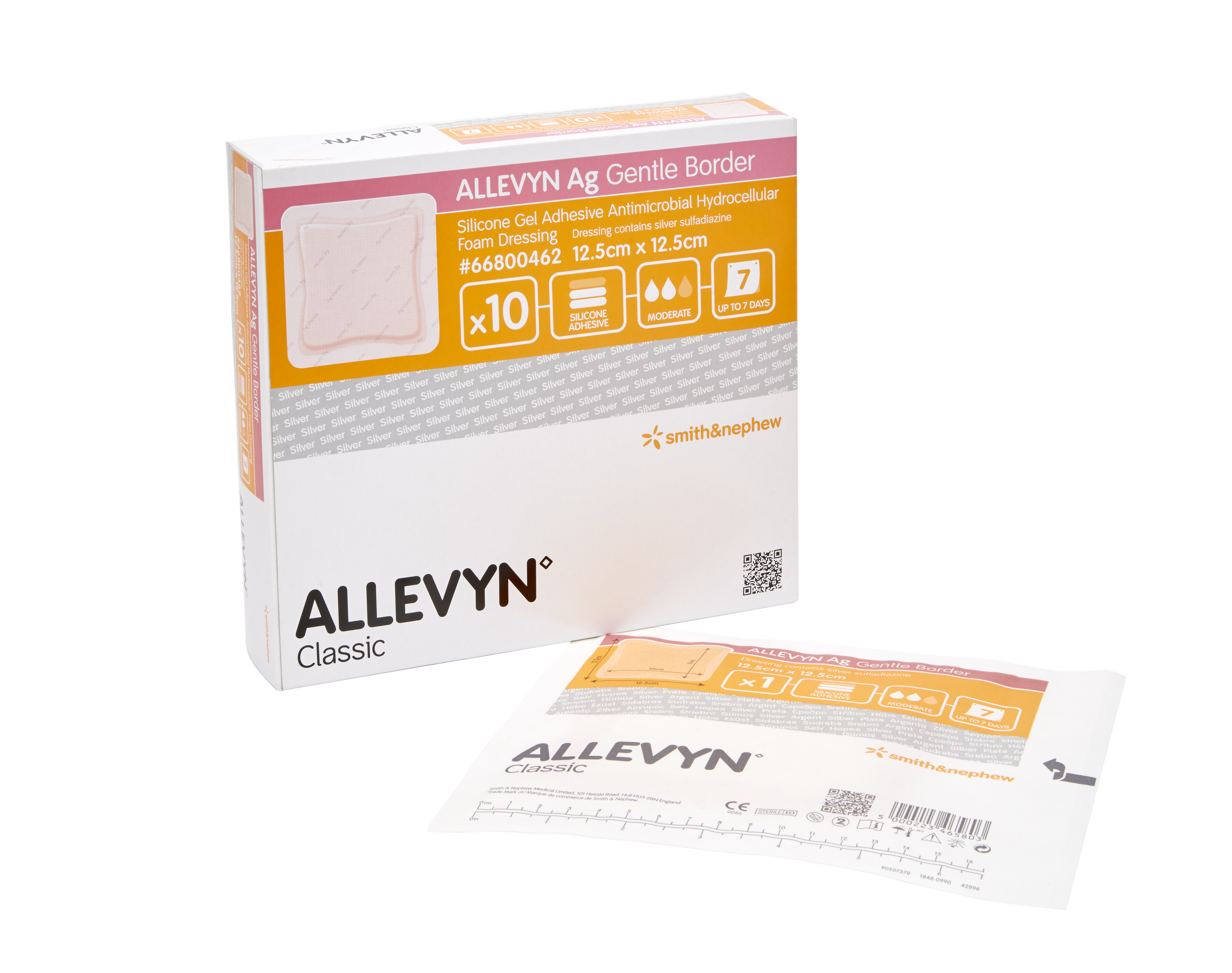 Description
This dressing has an advanced triple-layered construction: an absorbent silver sulfadiazine (SSD)-impregnated hydrocellular pad is sandwiched between a perforated silicone gel adhesive wound contact layer and a waterproof outer film. 
Indications
Management by secondary intention of chronic and acute, full-thickness or partial-thickness or shallow, granulating, exuding wounds such as pressure ulcers, venous leg ulcers, infected wounds, diabetic foot ulcers, burns, donor sites, fungating/malignant wounds and surgically dehisced wounds. 
Contraindications
Do not use on patients known to be hypersensitive to silver sulphadiazine or sulphonamides. As sulphonamides are known to cause kernicterus, should not be used on women who are at or near term pregnancy or lactating, on premature infants or on newborn infants during the first months of life. For details of precautions please contact supplier.
Sizes Available
7.5x7.5cm; 10x10cm; 12.5x12.5cm; 17.5x17.5cm
Price
£4.59; £6.89; £8.86; £16.88
More on: Foams , Antimicrobial , Silver