Acticoat Flex 3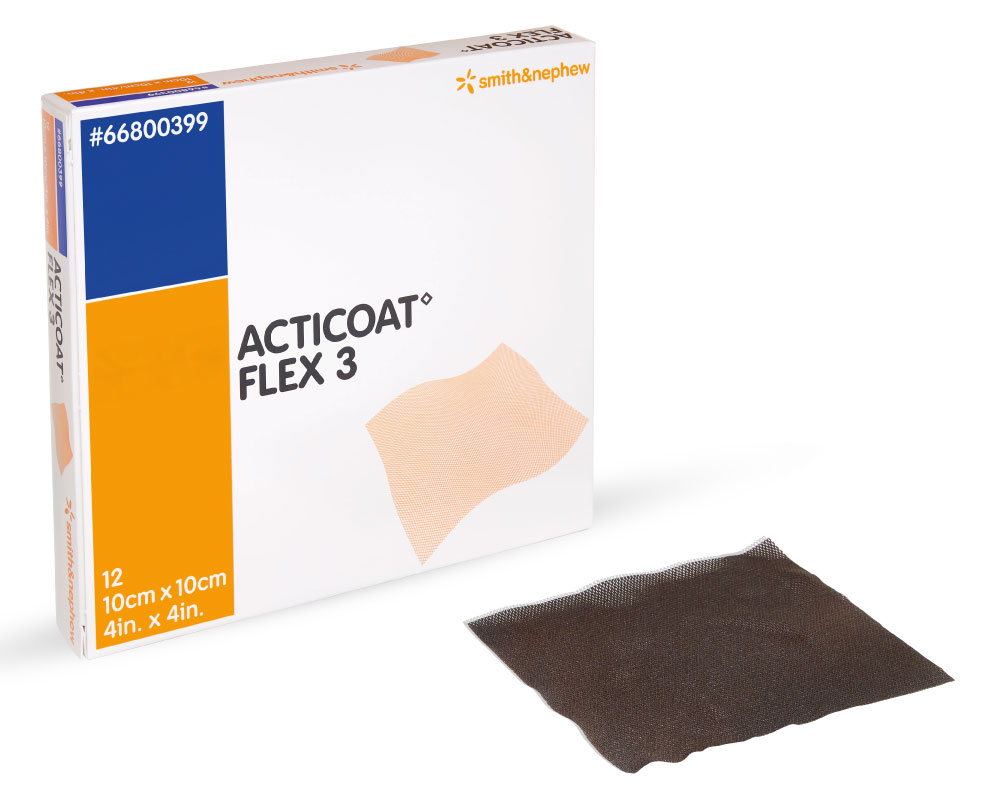 Description
Highly conformable dressing consisting of a flexible, low-adherent polyester layer coated with nanocrystalline silver. 
Indications
As an antimicrobial barrier dressing over partial- and full-thickness wounds such as burns, recipient graft sites, surgical sites, pressure ulcers, venous leg ulcers and diabetic foot ulcers. Can be used on infected wounds. Can be used as a wound contact layer in combination with negative pressure wound therapy (NPWT) for up to 3 days. The dressing's antimicrobial barrier properties remain effective for a minimum of 3 days.
Contraindications
Do not use on patients with a known sensitivity to silver and patients undergoing MRI examination. Remove dressing before administering radiation therapy. A new dressing can be applied following the treatment. For details of precautions please contact supplier.
Sizes Available
5x5cm; 10x10cm; 10x20cm; 20x40cm; 40x40cm; 10x120cm 
Price
£3.78; £9.22; £14.42; £49.35; contact supplier for information on the bigger sizes
More on: Silver , Antimicrobial