octenilin wound gel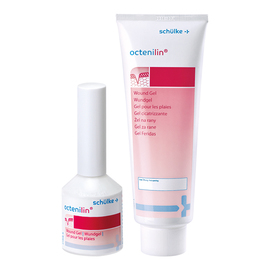 Description
A combination of hydrogel and octenidine, to keep the wound moist, inactivate microorganisms and loosen encrusted coatings.
Indications
Suitable for cleansing, moistening and decontamination of chronic skin wounds and to support the natural healing process.
Contraindications
Do not use on individuals who have known allergic reactions to any of the contents. Not to be used on hyaline cartilage.
Sizes Available
20ml (20); 250ml (6)
Price
£5.02; £26.43