octenicare repair creme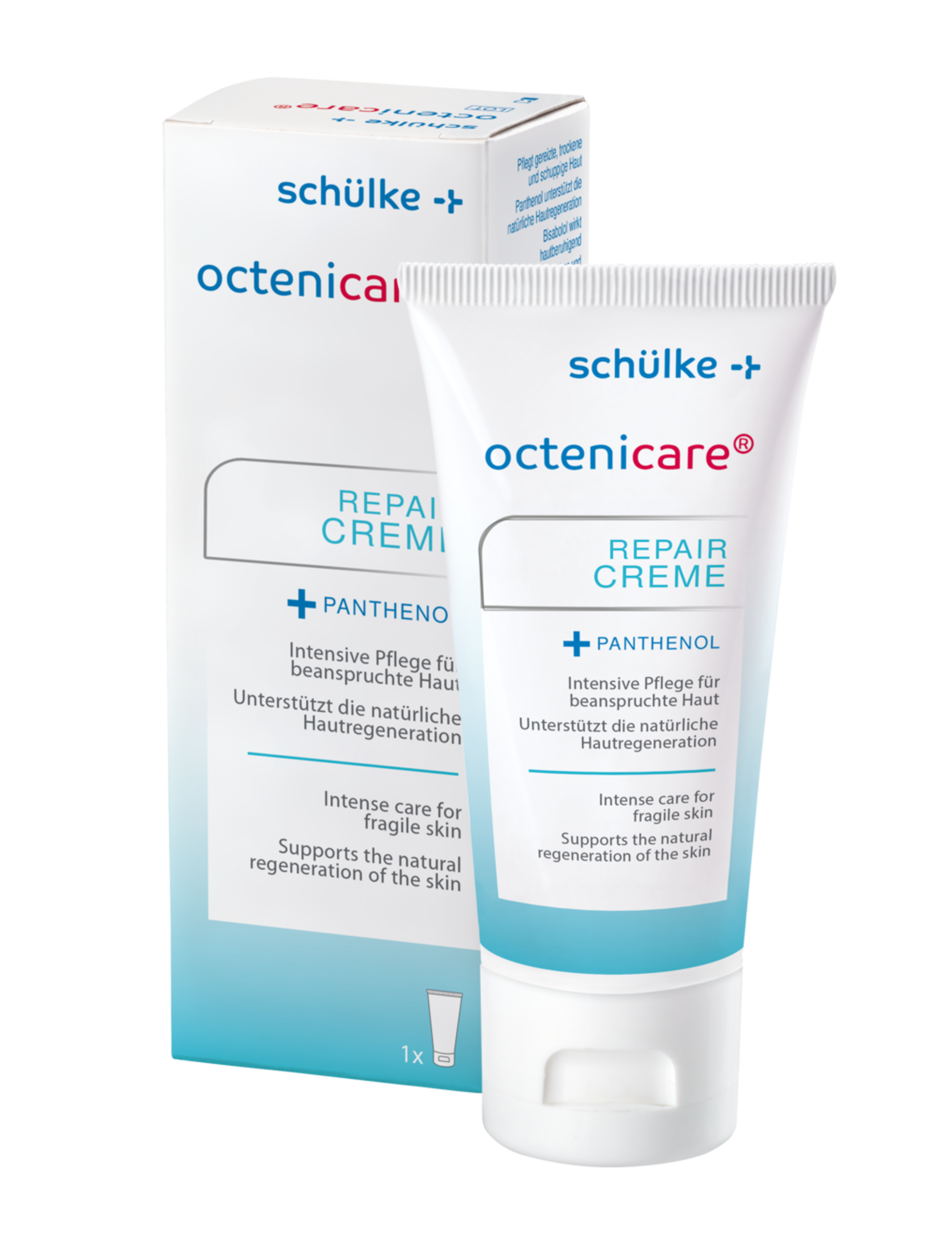 Description
Cream containing panthenol to support skin regeneration and bisabolol to reduce inflammation. Colour- and perfume-free. Inhibits odour-forming organisms.
Indications
For irritated, dry and flaky skin conditions, such as atopic dermatitis or psoriasis; tattoo and scar care; follow-up treatment for burns. Supports treatment of epithelialised wounds. Suitable for incontinence patients and patients in intensive care.
Contraindications
Acute dermatitis.
Sizes Available
Tube: 50ml (20)
Price
Not on Drug Tariff. Available through NHS Business Services Authority.
More on: Skin protection