Vliwasorb Adhesive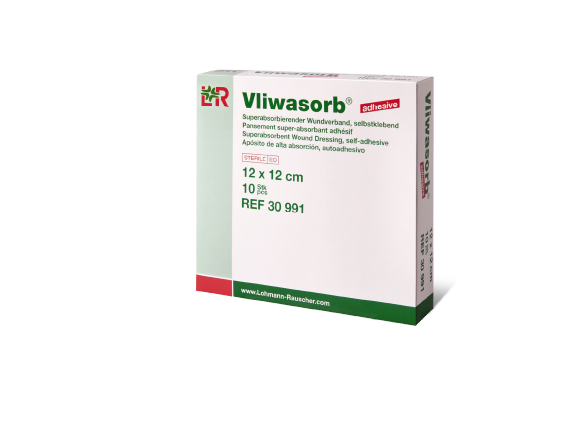 Description
An all-in-one superabsorbent dressing with a skin-friendly, self-adjusting adhesive membrane.
Indications
For the management of heavily exuding wounds such as: pressure ulcers, leg ulcers of various origins (venous/arterial/diabetic), postoperative wounds healing by secondary intention, laparotomy wounds, fistulas and superficial partial-thickness burns. 
Contraindications
Known sensitivity to any components of the dressing. Not suitable for lightly exuding wounds or as a primary dressing on tracking fistulae or deep tunnelling wounds. The dressing must not be cut or torn.
Sizes Available
12x12cm; 15x15cm; 15x25cm
Price
£3.52; £4.76; £7.01
More on: Protease modulating dressings , Absorbents , Superabsorbents