Rosidal Soft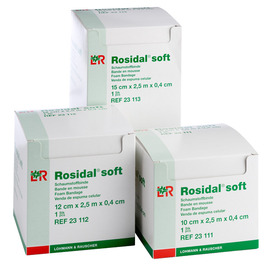 Description
Foam rubber sub-compression padding bandage. 
Indications
Use as a padding material under compression bandages in lymphoedema, chronic oedema and venous leg ulcers. 
Contraindications
Compression bandaging should be applied only to patients with an ABPI of <0.8 under strict medical or vascular specialist supervision. Caution needed with patients who suffer from diabetes or advanced small vessel disease.
Sizes Available
10cmx2.5m, 12cmx2.5m, 15cmx2.5m
Price
£5.36; £6.56; £8.128
More on: Bandaging , Compression