Lomatuell Pro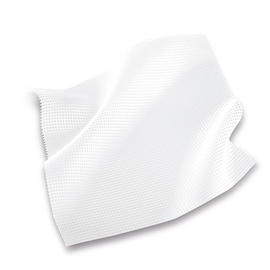 Description
Gel-forming wound contact dressing. Consists of a wide mesh tulle and a coating compound made from petroleum jelly and hydrocolloid. The hydrocolloid particles gel when in contact with wound exudate and the petroleum jelly moisturises dry areas in the wound bed and edges. The open mesh structure promotes transfer of excess exudate to a secondary dressing. Can be cut to size and applied on either side.
Indications
For wounds with no or low levels of exudate, or can be combined with an absorbent dressing for moderate to highly exuding wounds including: chronic wounds (e.g. leg ulcers, diabetic ulcers and pressure ulcers); acute wounds (e.g. lacerations, cuts, abrasions and superficial epidermal and partial-thickness burns); surgical wounds (e.g. surgical wounds healing by secondary intention, toenail avulsions and skin graft and donor sites).
Contraindications
Known sensitivity to the product or any of its components.
Sizes Available
5x5cm; 10x10cm; 10x20cm; 10x30cm; 15x30cm
Price
£0.71; £1.97; £3.69; £4.89; £6.24
More on: Hydrocolloids , Wound contact dressings