Advazorb Fixation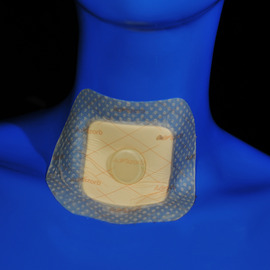 Description
A post-decannulation tracheostomy dressing with a central location button that prevents the unwanted escape of air when pressure is applied while talking, coughing and sneezing. Comprises a latex-free, hydrophilic foam dressing with perforated soft-silicone wound contact layer and surrounding adhesive.
Indications
Tracheostomy site wounds.
Contraindications
None listed.
Sizes Available
12x10cm (x 10)
Price
Not available on the Drug Tariff. Please contact supplier.
More on: Foams