Kliniderm Alginate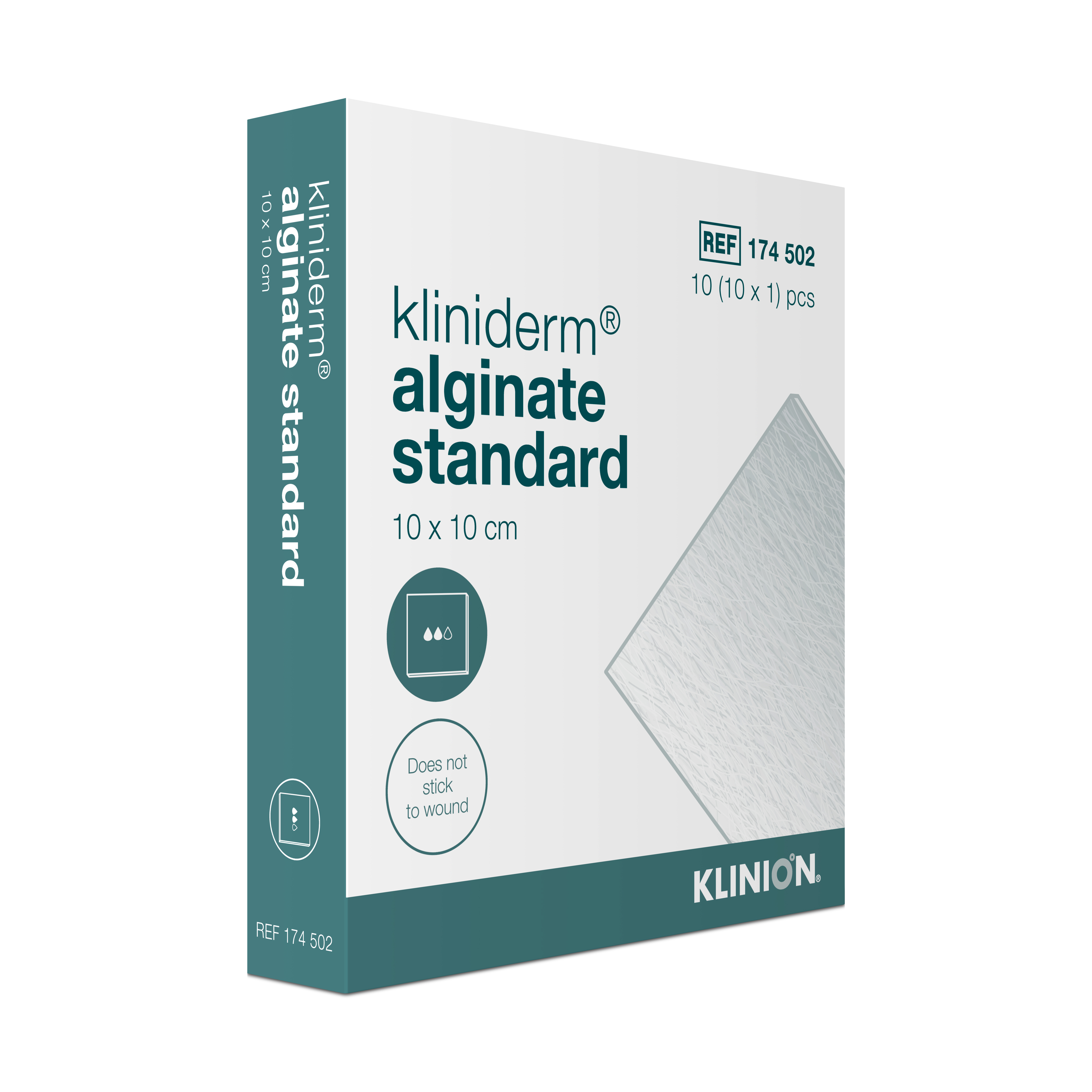 Description
A sterile, non-woven calcium/sodium alginate dressing consisting of a high G (guluronic acid) that absorbs exudate and provides a moist healing environment. Cavity variant available for deep wounds.
Indications
Moderately to heavily exuding chronic and acute wounds, including pressure ulcers, leg ulcers, diabetic foot ulcers, postoperative wounds and donor sites. Can be used to control minor bleeding in superficial wounds.
Contraindications
Not indicated to control heavy bleeding or for use as surgical sponge.
Sizes Available
5x5cm; 10x10cm; 10x20cm; 30x2cm (cavity)
Price
£0.39; £0.65; £1.69; £1.53 
More on: Alginates