Flaminal Hydro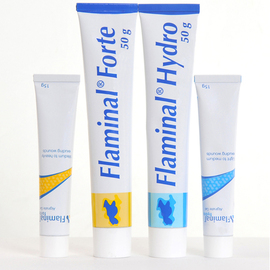 Description
Enzyme Alginogel containing two antimicrobial enzymes, glucose oxidase and lactoperoxidase, which provide antimicrobial protection without damaging healthy skin cells and reduce bacteria released from a biofilm. Debrides the wound and manages moisture balance. Can be used on a wide range of wound types and at every stage of healing.
Indications
Slightly to moderately exuding acute and chronic wounds.
Contraindications
Should not be used where patients have a previous sensitivity reaction to alginate dressings or to polyethylene glycol.
Sizes Available
15g tube (approximate coverage 40cm); 50g tube (approximate coverage 130cm) 
Price
£8.16; £27.03
More on: Alginates , Protease modulating dressings