Zipzoc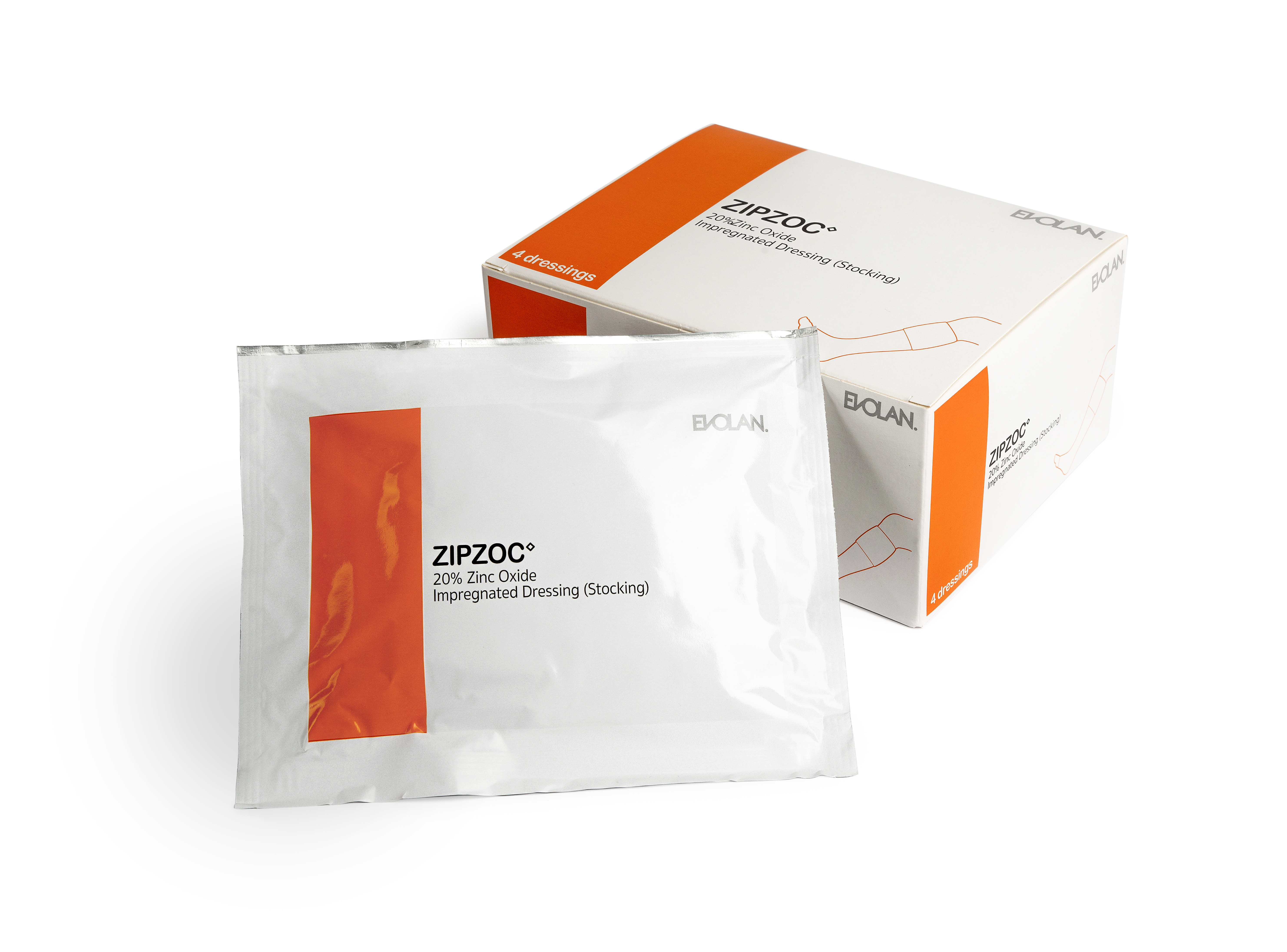 Description
Medicated stocking impregnated with 20% zinc oxide.
Indications
For the treatment and management of venous leg ulcers and their associated skin conditions. Can be used as a primary contact layer under compression therapy systems where venous insufficiency exists (please refer to prescribing information in the company website and literature).
Contraindications
Arterial and diabetic ulceration. Do not use in known cases of sensitivity or allergy to any of the ingredients.
Sizes Available
One size
Price
£13.88 (pack of 4); £34.70 (pack of 10) 
More on: Other dressings , Zinc-containing products