Ichthopaste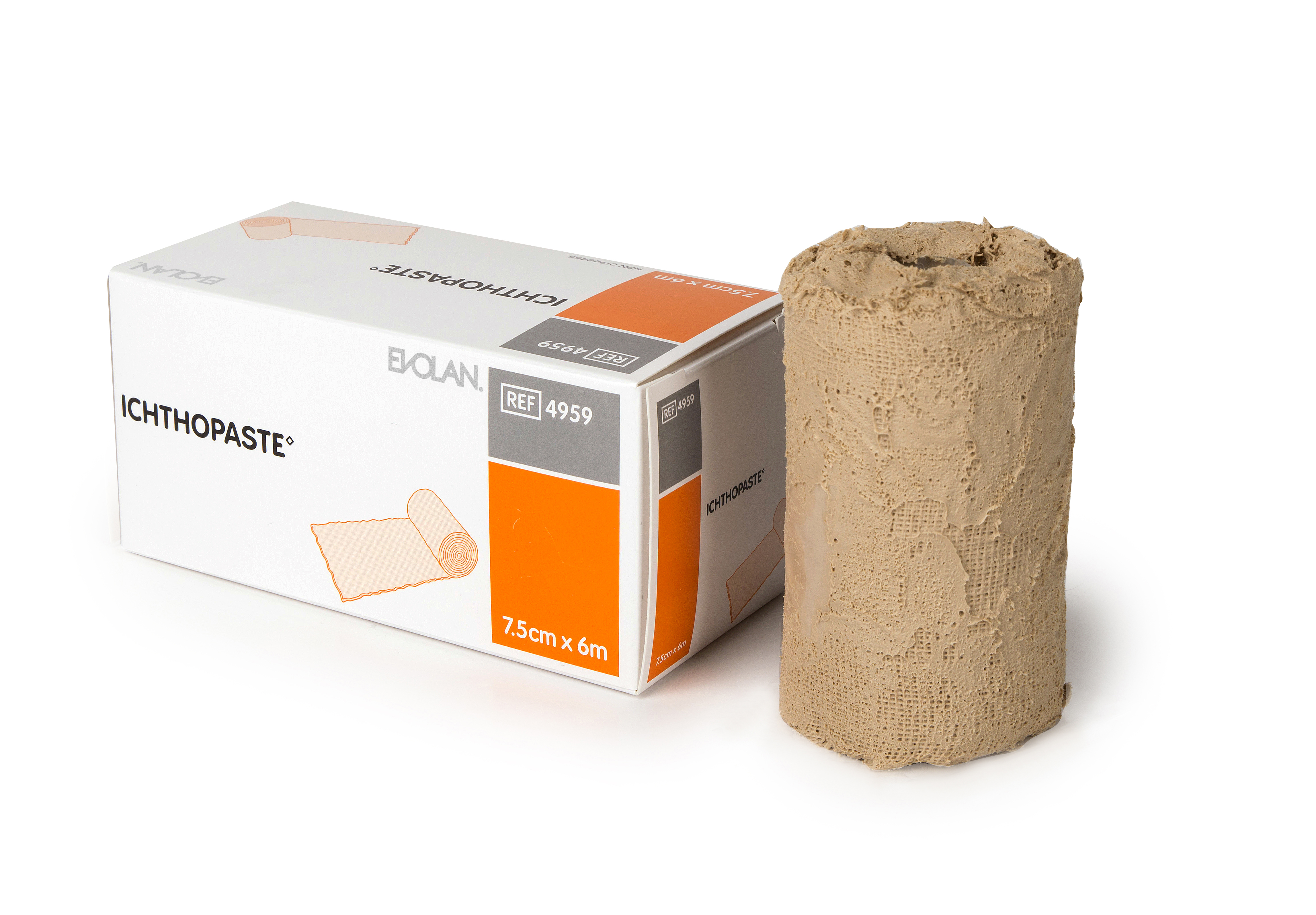 Description
Zinc paste and ichthammol bandage BP.
Indications
Venous leg ulcers. Where venous insufficiency exists, the paste bandage should be used under graduated compression bandaging. Can also be used for the management of chronic eczema and dermatitis where occlusion is indicated. 
Contraindications
Do not used in known cases of sensitivity or allergy to any of the ingredients.
Sizes Available
7.5cmx6m
Price
£3.82
More on: Compression , Bandaging