Jobst Bella Lite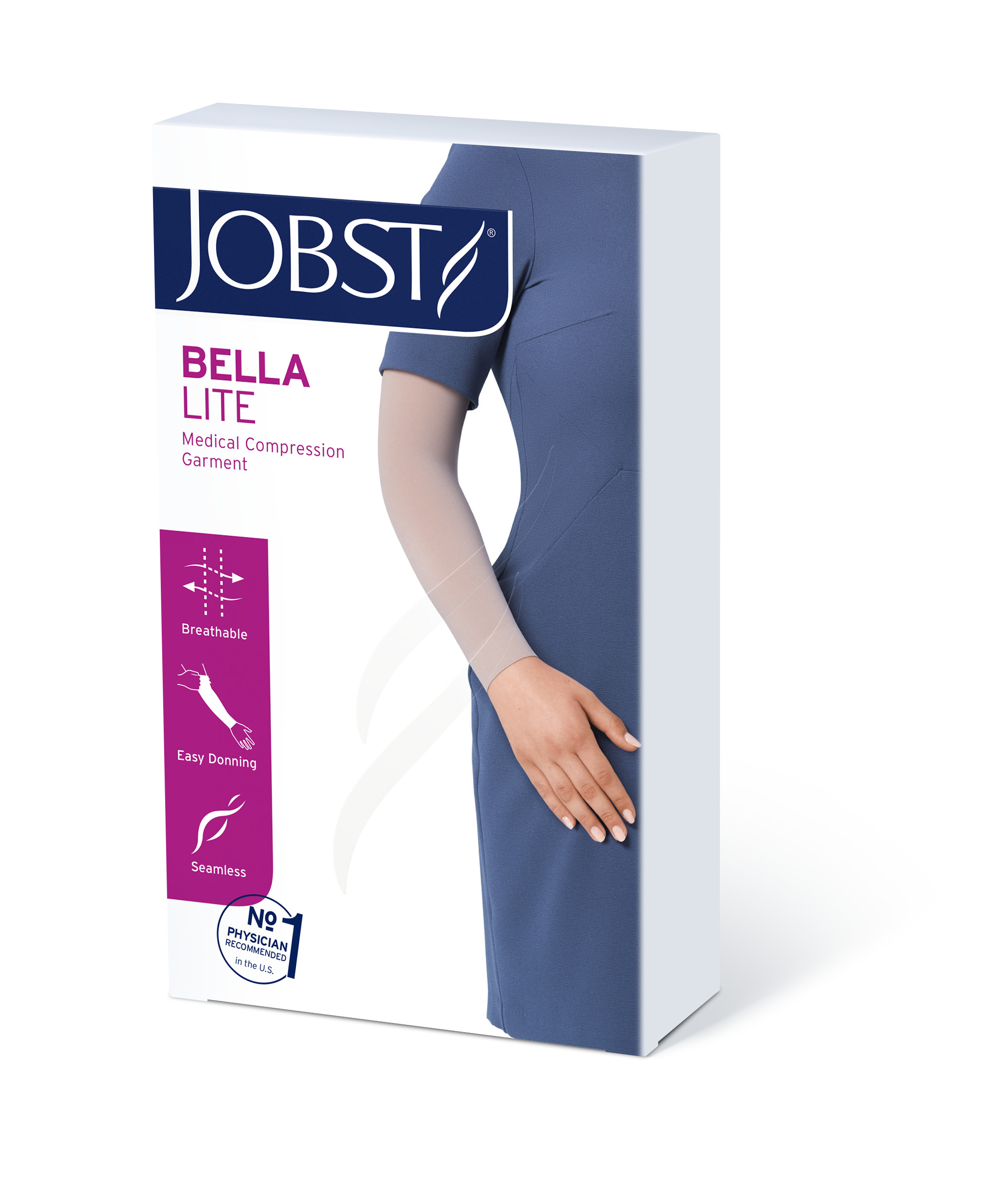 Description
Lymphoedema garments for the arm and hand.
Indications
For the management of lymphoedema and associated conditions.
Contraindications
Ischaemia; untreated septic phlebitis; conditions in which increased venous and lymphatic return is not desired.
Sizes Available
Armsleeve/combined armsleeve: S, M, L, long.
Gauntlet: S, M, L
All available in class 1 (15–20mmHg) and class 2 (20–30mmHg). Available in small, medium and large and in beige. Also available in black for compression class 2 armsleeve (knitted band, regular length only) and gauntlet.
Price
Class 1 (15–20mmHg):
Armsleeve with knitted band: £15.32
Armsleeve with silicone band: £20.43
Combined armsleeve with knitted band: £28.77
Combined armsleeve with silicone band: £31.65
Gauntlet with thumb: £14.19
Class 2 (20–30mmHg):
Armsleeve with knitted band: £16.46
Armsleeve with silicone band: £21.57
Combined armsleeve with knitted band: £29.95
Combined armsleeve with silicone band: £32.75
Gauntlet with thumb: £14.76
More on: Hosiery: lymphoedema , Compression