Cutimed Sorbact Ribbon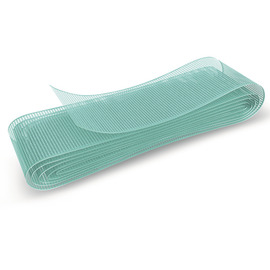 Description
Sorbact-technology-coated antimicrobial ribbon designed to bind bacteria and fungi under moist wound conditions.
Indications
All types of deep or cavity wound showing signs of infection. Suitable for fungal infection in the groin, skin folds or between digits.
Contraindications
Do not use in combination with ointments and creams as the binding effect is impaired.
Sizes Available
2x50cm; 5x200cm
Price
£4.24; £8.36
More on: Antimicrobial , Sorbact technology