Cutimed Siltec B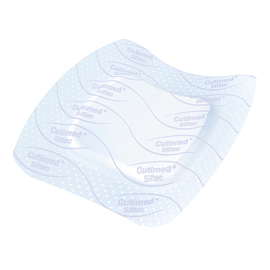 Description
Bordered absorbent polyurethane foam dressing. Perforated silicone layer allows adherence to peri-wound skin but not moist wound bed. Outer film is water repellent, yet permeable to oxygen and vapour. Contains superabsorbent strips. Can be used under compression. Can be cut to size.
Indications
For wounds with low to high exudate levels.
Contraindications
Do not use if there is known hypersensitivity to any components of the dressing.
Sizes Available
7.5x7.5cm; 12.5x12.5cm; 15x15cm; 17.5x17.5cm; 22.5x22.5cm
Price
£1.39; £2.38; £3.16; £5.11; £6.24
More on: Foams