BAP ScarCare Gel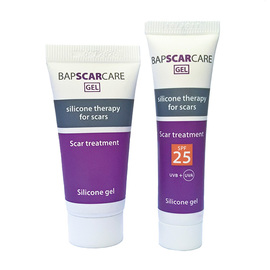 Description
Quick drying, non-greasy, medical silicone gel enriched with vitamin E. Produces an invisible matt finish, making it especially suitable for use on the face or under cosmetic camouflage. Can be applied in a single movement. Also available with SPF40 UV protection.
Indications
Prevention and management of keloid and hypertrophic scars. Suitable for scars on the face, neck, joints and skin folds.
Contraindications
None reported to date. Do not use on open wounds. Avoid contact with the eyes and mucous membranes. Do not use in cases of hypersensitivity to any of the components.
Sizes Available
20g, 10g (SPF40)
Price
£17.58; £12.23
More on: Gel , Scar management