KytoCel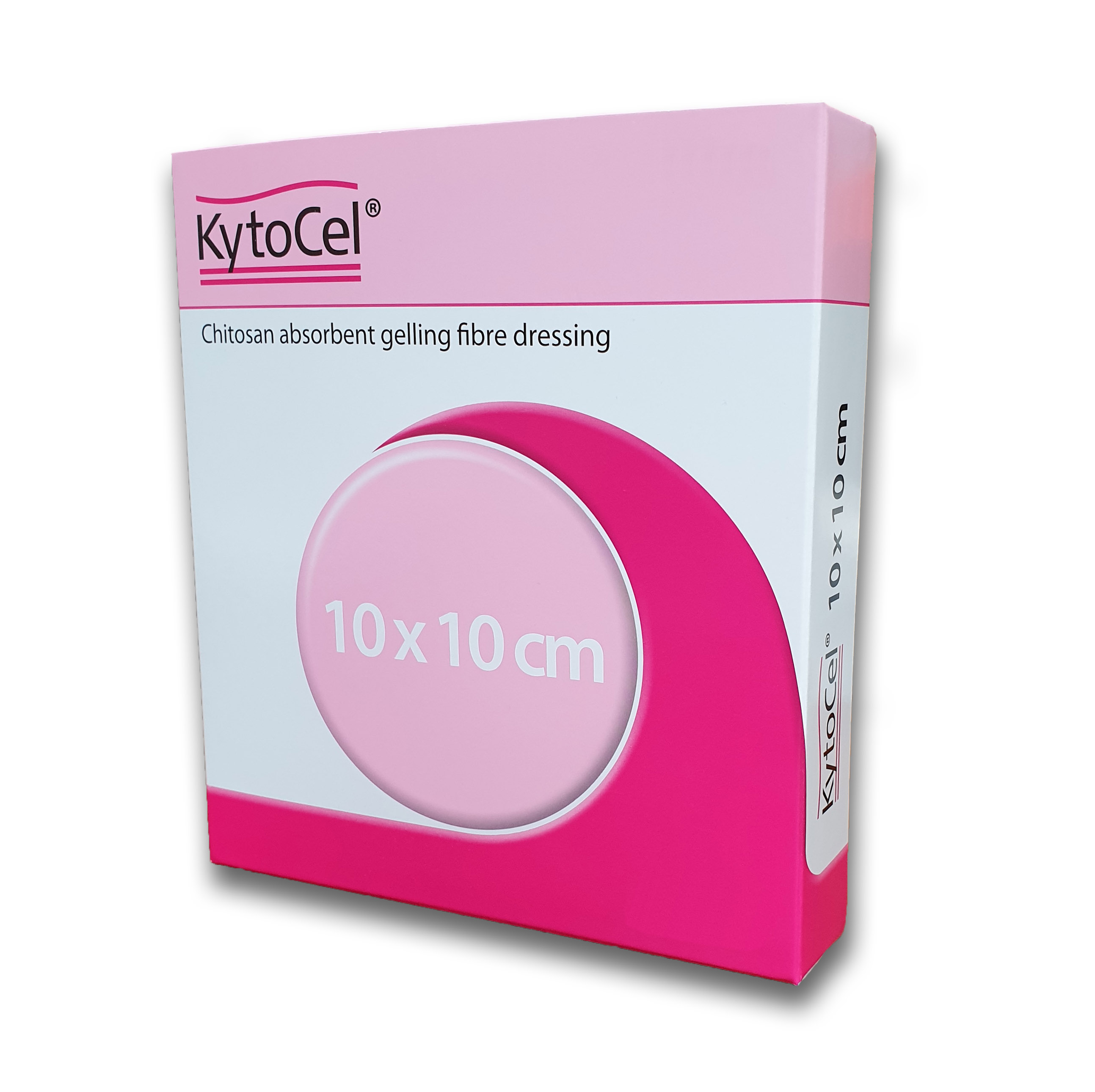 Description
A soft, sterile, absorbent gelling fibre dressing made from chitosan. Transforms into a soft gel on absorption of wound exudate. Can aid autolytic debridement, promote haemostasis and be removed in one piece without damaging newly formed tissue.
Indications
Moderately to heavily exuding chronic and acute wounds. Can be used to control minor bleeding in superficial wounds. Can be used on infected wounds or on wounds in which there is an increased risk of infection.
Contraindications
Surgical implantation; third-degree burns; to control heavy bleeding. Do not use on patients with a sensitivity or allergy to the dressing or its component chitin (chitosan).
Sizes Available
5x5cm; 10x10cm; 15x15cm; 2.5x45cm (ribbon)
Price
£0.81; £1.93; £3.63; £1.95 (ribbon). Also available on NHS Supply Chain.
More on: Absorbents