Granuflex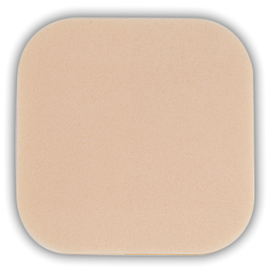 Description
Adhesive hydrocolloid dressing consisting of an inner layer of hydrocolloid within an adhesive polymer matrix and an outer layer of polyurethane foam. The adhesive layer forms a cohesive gel on contact with exudate.
Indications
Chronic wounds: pressure ulcers (categories I–IV), leg ulcers. Acute wounds: traumatic wounds (minor abrasions, lacerations), burns (first and second degree), dermatological excisions, surgical wounds (postoperative wounds, donor sites).
Contraindications
Known sensitivity to the dressing or its components.
Sizes Available
10x10cm; 15x15cm, 20x20cm; 20x30cm
Price
£3.03; £5.75; £8.65; £12.01
More on: Hydrocolloids