DuoDERM Signal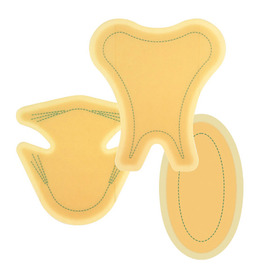 Description
An adhesive, bordered hydrocolloid dressing. An indicator helps to determine when to change the dressing. The adhesive layer forms a cohesive gel when in contact with wound exudate. The dressing is tapered at the edges to help reduce the incidence of rolling or rucking during use.
Indications
Indicated for wounds such as leg ulcers, diabetic ulcers, pressure ulcers, surgical wounds, second-degree burns, traumatic wounds.
Contraindications
Known sensitivity to the dressing or its components.
Sizes Available
10x10cm; 14x14cm; 20x20cm
Price
£2.29; £4.02; £7.99
More on: Hydrocolloids