DuoDERM Extra Thin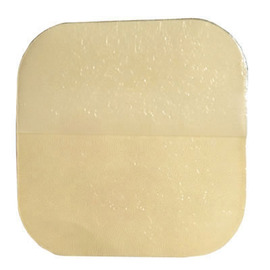 Description
Sterile, thin hydrocolloid dressing. The adhesive layer contains elastomeric polymers which enhance the dressing's ability to contain wound exudate by forming a cohesive gel.
Indications
Chronic wounds: dry to lightly exuding wounds, e.g. leg ulcers, superficial pressure ulcers. Acute wounds: surgical wounds, e.g. postoperative wounds, minor burns, abrasions or lacerations. May be used as a secondary dressing.
Contraindications
Known sensitivity to the dressing or its components.
Sizes Available
7.5x7.5cm; 10x10cm; 15x15cm; 5x10cm; 9x15cm; 9x25cm; 9x35cm; 5x20cm; 4.4x3.8cm
Price
£0.86; £1.43; £3.09; £0.81; £1.91; £3.05; £4.27; the remaining sizes are not available on the Drug Tariff, please contact the supplier
More on: Hydrocolloids