Aquacel Ag Burn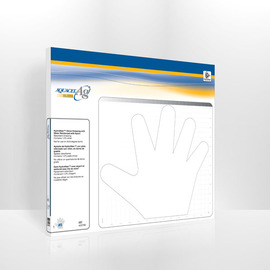 Description
Absorbent, white fibrous dressing composed of Hydrofiber (sodium carboxymethylcellulose) impregnated with 1.2% ionic silver. A nylon thread is used to stitch bond the product along its length.
Indications
A primary dressing for moderately to highly exuding wounds that are infected or at risk of infection. Also indicated for partial-thickness burns and donor sites.
Contraindications
Should not be used on individuals who are sensitive to or who have had an allergic reaction to silver, sodium carboxymethylcellulose or nylon.
Sizes Available
13x10cm; 17x15cm; 23x30cm; 54x45cm; 23x100cm. 
Price
Contact supplier
More on: Absorbents , Antimicrobial , Silver , Protease modulating dressings , Wound contact dressings