Biatain Alginate Ag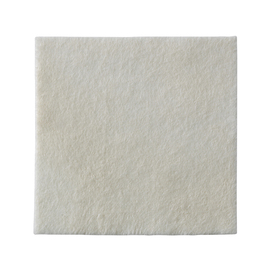 Description
Silver alginate dressing. A highly-absorbent, sterile, non-woven, antimicrobial pad composed of calcium alginate, carboxymethylcellulose (CMC), and an ionic silver complex which releases silver ions in the presence of wound exudate.
Indications
Indicated for use in the management of all moderate to heavily exuding partial to full-thickness wounds including postoperative wounds, leg ulcers, pressure ulcers, diabetic foot ulcers, donor sites, cavity wounds, superficial and partial-thickness burns. For external use only.
Contraindications
Not indicated for use on dry or lightly exuding wounds, on individuals with a known sensitivity to alginates or silver, or to control heavy bleeding. 
Sizes Available
5x5cm; 10x10cm; 15x15cm; 3x44cm
Price
£1.73; £4.23; £6.91; £4.57
More on: Alginates , Silver , Antimicrobial