Clinisorb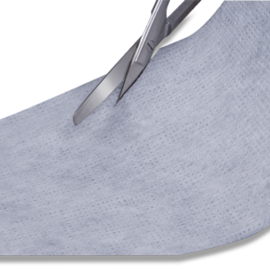 Description
Sterile activated charcoal cloth sandwiched between layers of nylon/viscose rayon cloth. Apply as a primary or secondary dressing. Exudate will reduce the dressing's effectiveness. Can be cut to size.
Indications
Management of malodorous wounds such as fungating wounds, pressure ulcers, leg ulcers and diabetic foot ulcers.
Contraindications
Store away from direct sunlight at ambient temperature and humidity. Do not use in cases where there is a known sensitivity to any ingredients. 
Sizes Available
10x10cm; 10x20cm; 15x25cm (boxes containing 10 each)
Price
£2.01; £2.68; £4.31
More on: Odour control