Emollin Emollient Spray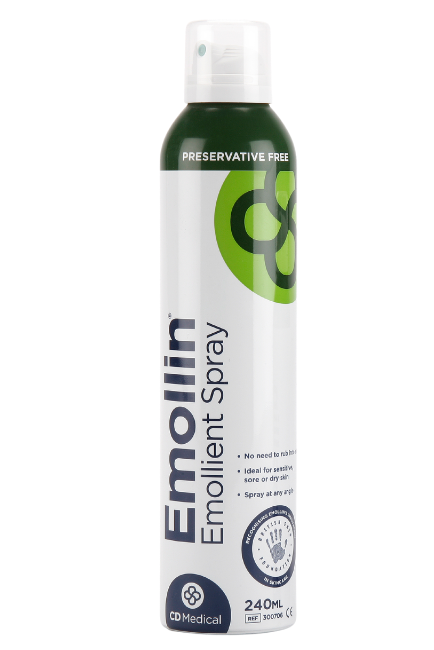 Description
Emollient spray containing white soft paraffin BP and liquid paraffin BP. Additive and preservative free. Spray-on delivery allows touch-free application.
Indications
For the treatment and/or protection of dry, scaly, sore or damaged skin, including but not limited to: eczema, psoriasis, ichthyosis, lichen sclerosus, radiation-associated dermatitis, lymphoedema. Ideal for tender skin and hard-to-reach places. 
Contraindications
Do not use on patients with known sensitivity to any ingredients. Do not smoke, or go near naked flames; clothing and bedding with dried-on emollient products can catch fire easily.
Sizes Available
150ml; 240ml
Price
£4.05; £6.56
Smaller size only available through NHS Supply Chain
More on: Skin protection , Therapeutic moisturisers