Histoacryl Octyl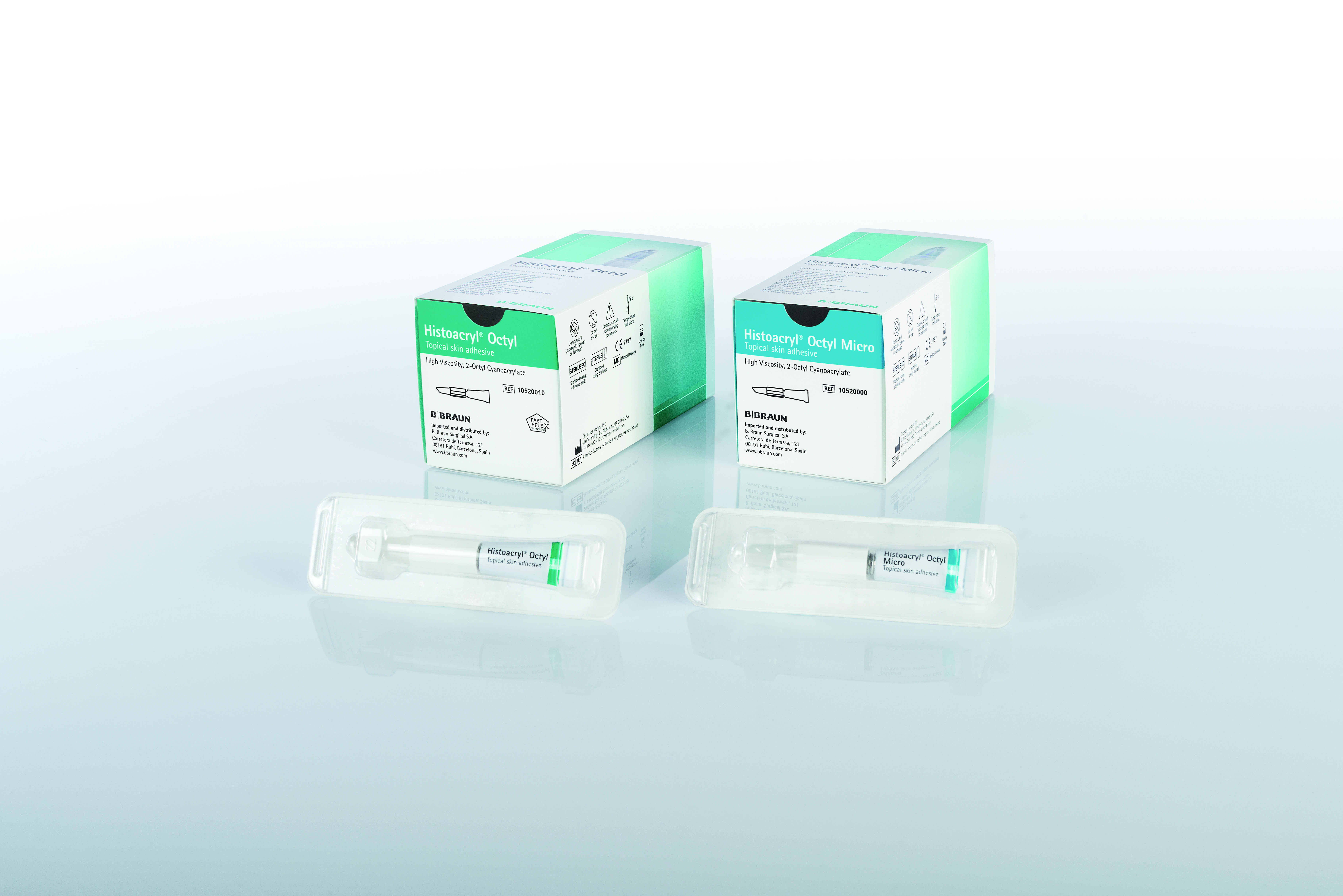 Description
A 2-octyl topical adhesive with a high-viscosity formulation designed to reduce the risk of adhesive migration away from the wound site. Creates a protective barrier to pathogens, including MRSA. Can remain intact for 7–10 days. Has an angled applicator and transparent tip.
Indications
Closure of minor incisions and traumatic wounds.
Contraindications
Do not apply to internal organs, on or near mucosal surfaces, across mucocutaneous junctions, or on areas with dense natural hair, within the conjunctival sac of the eye, or on skin that might be regularly exposed to body fluids. Do not use on wounds with evidence of active microbial or fungal infections, or gangrene. Do not apply to pressure ulcers, or on animal or bite wounds. Do not use on patients with preoperative system infections, uncontrolled diabetes or other diseases known to interfere with wound healing. Do not use on patients with a known hypersensitivity to cyanoacrylate, formaldehyde or benzethonium chloride. 
Sizes Available
Histoacryl Octyl: 1ml. 
Histoacryl Octyl Micro: 0.5ml
Price
Histoacryl Octyl: £96.50 per box of 10 (£9.60 each).
Histoacryl Octyl Micro: £77.94 per box of 10 (£7.79 each)
More on: Basic dressings , Skin closure/tissue adhesives