ActivHeal Silicone Wound Contact Layer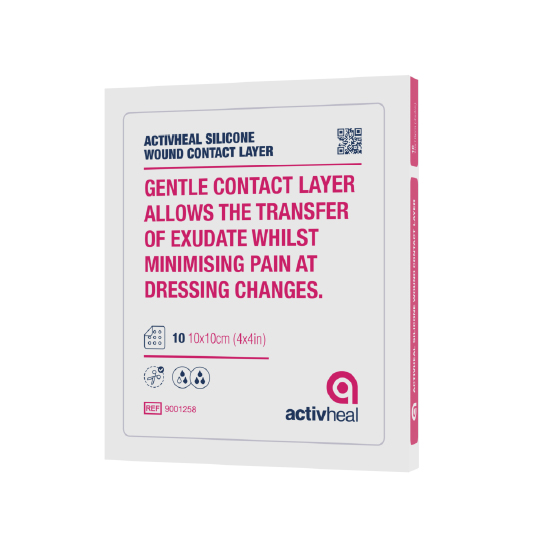 Description
Sterile wound dressing consisting of a knitted polyester fabric coated with silicone adhesive on both sides.
Indications
Nil to heavily exuding chronic and acute wounds (with an appropriate secondary dressing) such as skin tears, surgical incisions, second-degree burns, partial-thickness skin grafts, pressure ulcers and venous and arterial leg ulcers. Can be used under compression bandaging. 
Contraindications
Do not use on individuals with a known sensitivity to silicone.
Sizes Available
5x7.5cm; 10x10cm; 10x20cm; 15x15cm
Price
 £0.90; £2.12; £4.02; £3.86
More on: Wound contact dressings